As we wandered around Florida in late January, being amazed by big birds, we spent a few nights at Fort Meyers – a handy place within easy driving distance of several attractions.
One such was the Naples pier, which the Big Guy had read about. It was a Thing, apparently, to go down to the beach near sunset – whether to watch or to take pictures.
I stood where I could see both the pier and the sunset and took a lot of photos – many of them virtually indistinguishable. It was a bit tricky – a flatter angle would have gotten more of the pier, but also likely some of the on-beach photographers.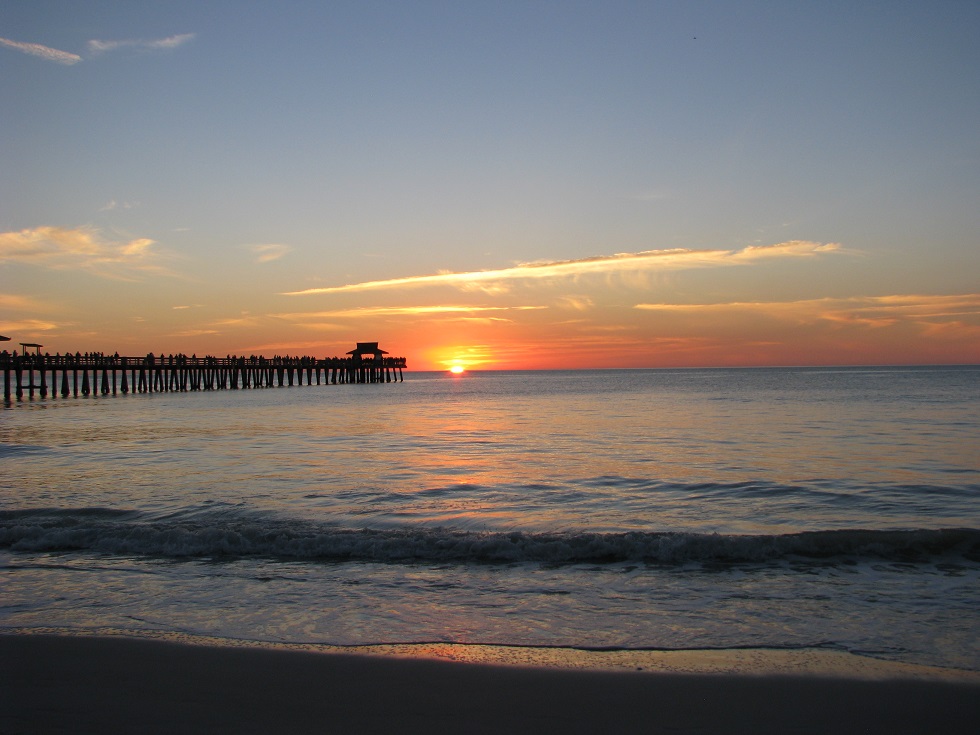 When I saw my results, I wasn't thrilled. My shots were OK, but not interesting.
Then I flipped through some of my earlier shots. I liked the composition of this one, taken on the other side of the pier several minutes before sunset, but the light was so-so.
Finally, there was this one, taken where the sunset has to be almost inferred. I liked the quality of the light in this one.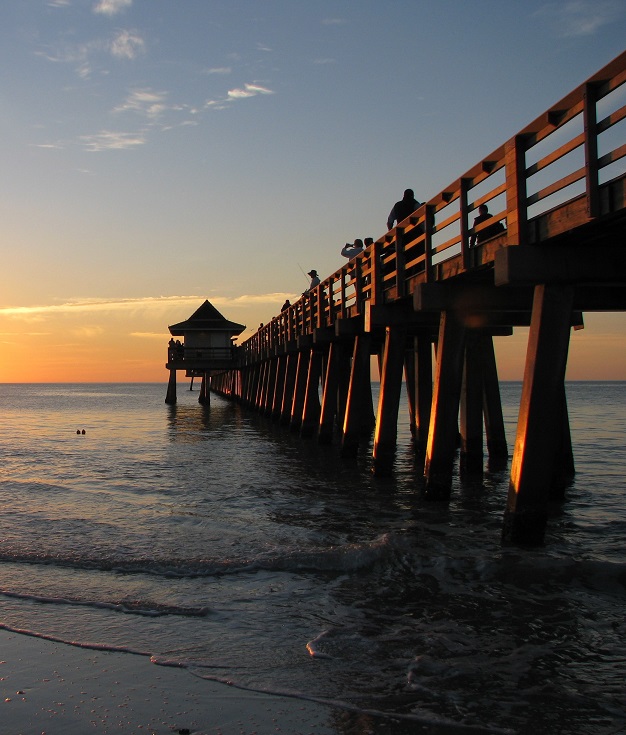 Now what I want is the opportunity to do it again – maybe several times – to test my theory that I'll be happiest with a photo taken where I can see the sunset's glow reflected on the pier's timbers, but far enough back that I get a nice angle on the pier itself.
I take more photos when we're travelling, but this, I guess, is why it's a good idea not to neglect my own locale, where I have the opportunity to revisit places under many different lighting conditions, and as often as I choose to make the time for.