In November 2014 we visited New Zealand and Australia, and attended a Remembrance Day service in Auckland. Hearing In Flanders Field that far from home put a chill down my back.
In Melbourne a few weeks later we heard a quintessentially Australian story about WWI, and saw how they keep alive the memory of ANZAC.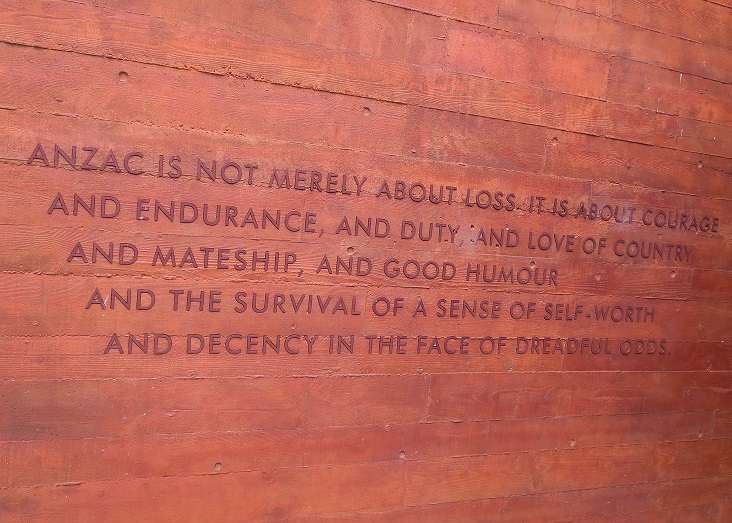 This summer, while clearing out the papers and keepsakes accumulated by my mother over her 96 years, we found a newspaper published in Standard AB at the end of WWII.
Today we remember those who sacrificed, fought, and died not just in WWII but in all wars. Theirs be the honour indeed.
But I must do more than remember.
I must do my part to fulfill that prayer, by taking the actions I can, where and as I am, to help build a prosperous, progressive, intelligent and united world.