Home, home on the range
Where the deer and the antelope play
Where seldom is heard a discouraging word
And the sky is not cloudy all day.
– Home on the Range
I saw no deer. I saw no antelope. But I did see home.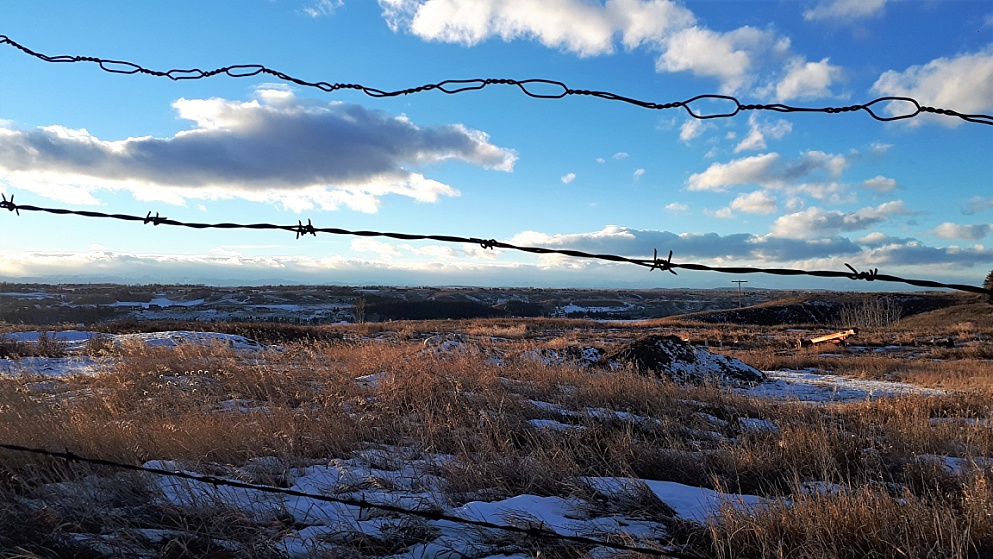 Our zoom-zoom trip through Western Canada for Christmas — Winnipeg, Selkirk, Winnipeg, Calgary, Edmonton, Calgary — ended with this vista on the western outskirts of Calgary. On a clear day, you can see the mountains from this vantage point.
Of my 66 years, I've lived in Calgary for only a total of 10 years in three stints. I always lived well within the city limits, never in the country. Yet this scene says "home" to me in a way that other places, where I lived much longer, do not. I don't know why I bonded with Calgary, but I'm pretty sure that the trigger for the feeling is the quality of the light and the angle of the light, which is right for the time of year.
Will I ever live here again? I don't know. But it holds a place in my heart, in my life, that I can never lose. Even when there is seen a slightly discouraging word.