We were out with friends at Hog's Back Falls . . .
. . . when I saw this little guy near the locks.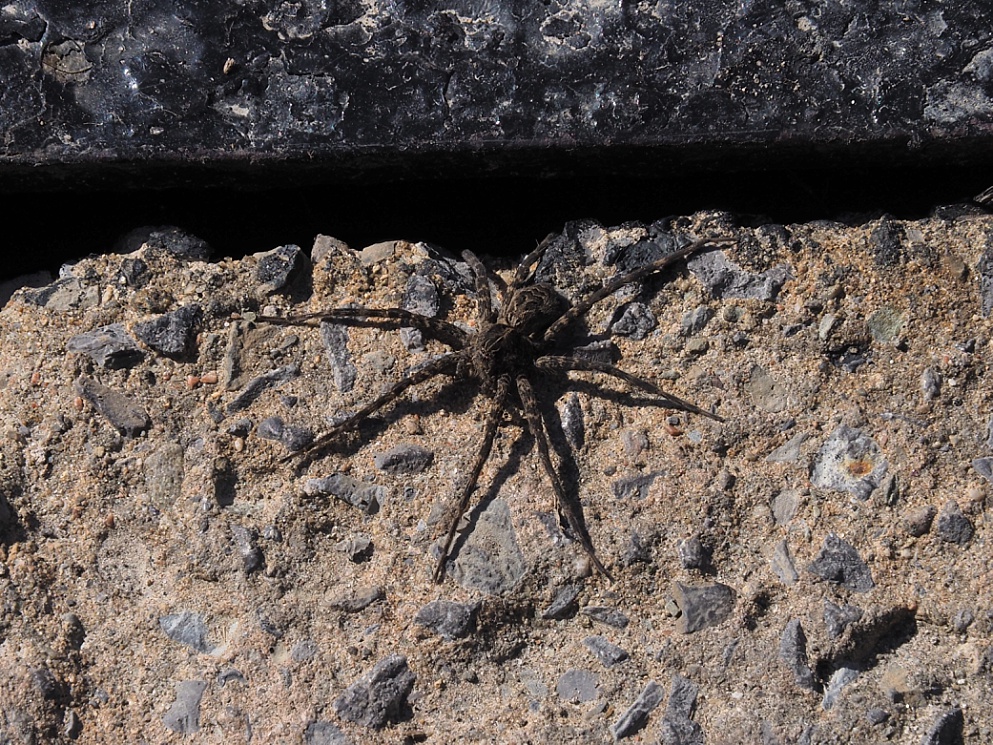 I got as close as I dared with my camera, but he never moved. If he had, I'd likely be nursing something broken in my own fall. I believe there would have been some tripping over my own feet as I moved to get out of the way.
Maybe he didn't see me; maybe he didn't care.
I kinda wish I hadn't seen them. The beady little eyes, I mean. They make the creepiest of creatures a tad less creepy.