Well, here's another of those photos that raises the question, "What is it a picture of?" Strictly for classification purposes, you understand.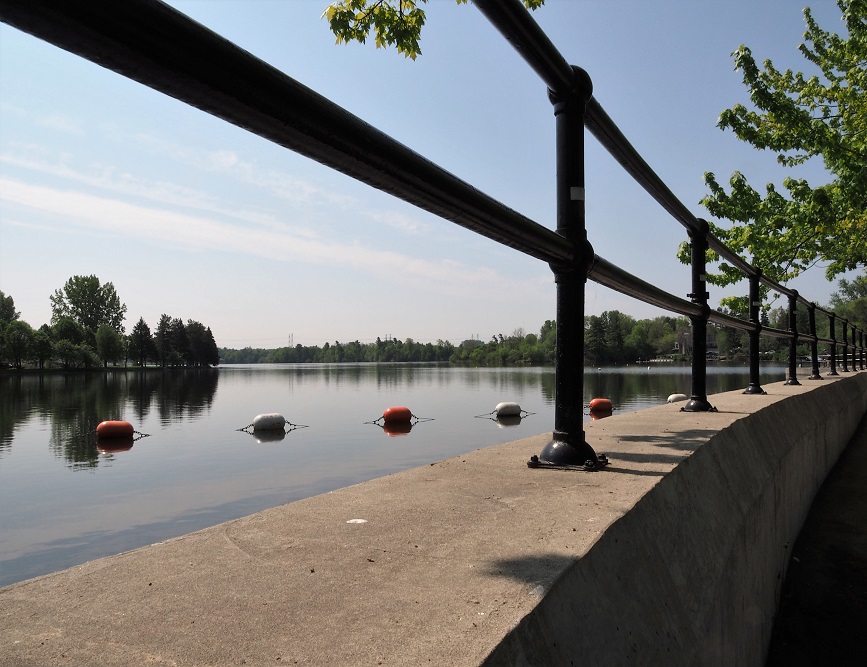 The railing and retaining wall extending not quite to infinity, but beyond the photo's limits? The buoys? Mooney's Bay?
The contrast between artificial constructs and the natural world?
A study in artificial constructs, given the dam (out of sight to my left) that is responsible for the body of water?
Or something, maybe, about the whole package?