I grew up calling these "gophers," but they are, apparently, Richardson's ground squirrels, about which there are many interesting facts.
Odd that I don't feel about them the way I feel about tree squirrels: maybe because I'm not affected by their depredations in the same way.
Maybe because I think of them as gophers. A squirrel by any other name is more tolerable.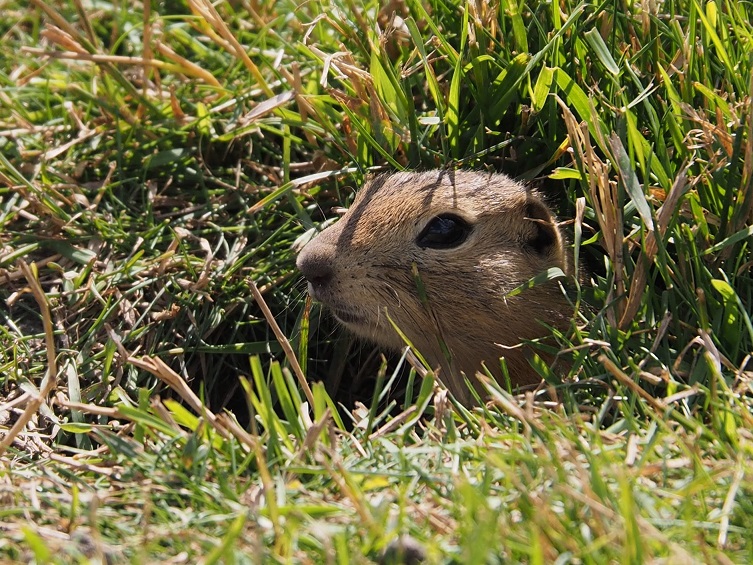 Oak Hammock Marsh is a conservation area near Selkirk MB.