What a trip to Alberta: I bagged two High Level Bridges.  The one in Lethbridge is longer, higher, more imposing overall.  This one, I've known since I was young, and that counts for something.
I tried standing in two places, and would like to try some more.  Maybe on a nicer day . . .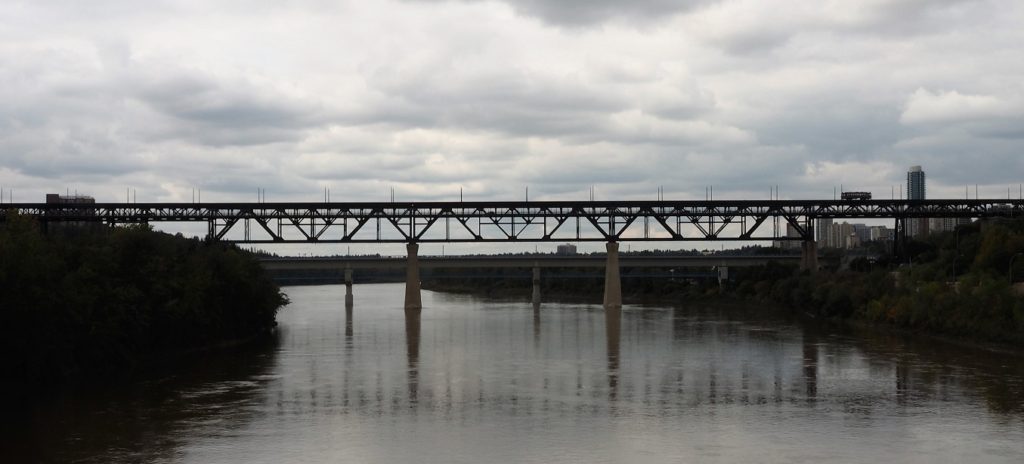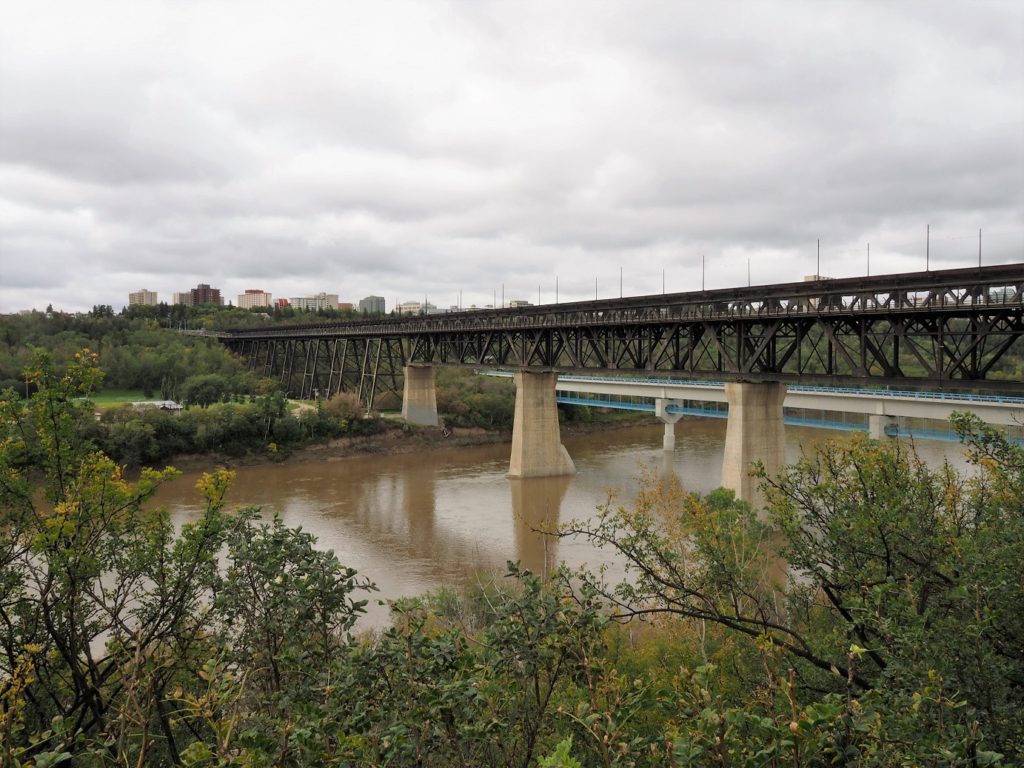 Sharing is good . . .