"Be alert," the old joke goes, "the world needs more lerts." Hahaha.
As a place rather than a state of mind, however, it's hard to see what we would do with more than one Alert.
Canadian Forces Station (CFS) Alert is the most northerly,
permanently inhabited location in the world,
located only 817 kilometres from the geographic North Pole.
– RCAF website
It's the most northerly, permanently inhabited location in the world. And it's ours. So there.
How far north is it? Well, it's at 82°30′ N, but maybe this gives you a better idea of its isolation . . .
The tour of duty for most of the permanent positions at CFS Alert is for six months, with some specialized positions being designated as requiring a rotation every three months. Military personnel who acquire an aggregate of 180 days of honourable service while posted to Alert, or while serving with a military force operationally deployed to or at Alert, are eligible for the Special Service Medal. – RCAF website
Starting out life as a weather station, it added a "signals intelligence" role during the Cold War which naturally waned over the years, but then waxed again after 11 September 2001.
I myself have never been to Alert, but the Big Guy was there in June 1999, so I can bring you these never-before-seen-on-the-internet photos. (They're scanned from printed copies of photos taken on film. Remember film?)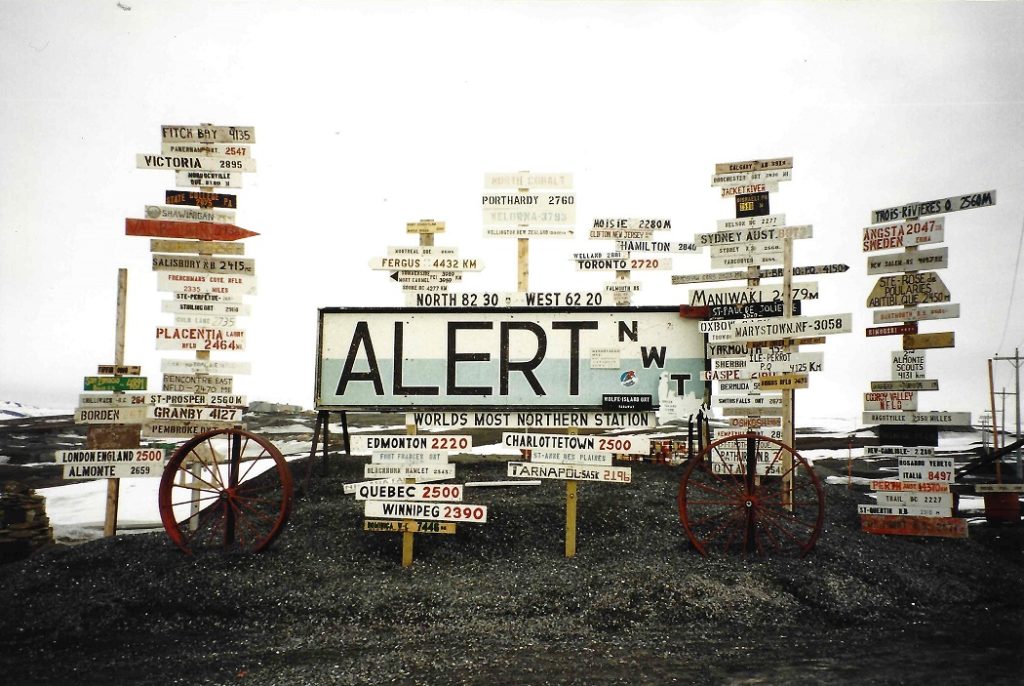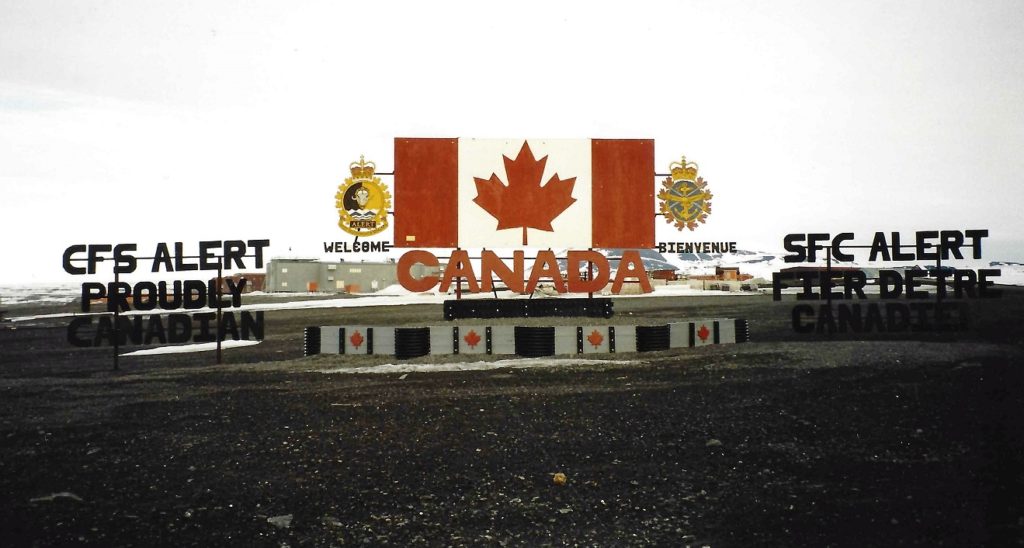 ---
This is one of a series on Canadian national treasures – my sesquicentennial project. They reflect people (living and dead), places and things that I think are worth celebrating about our country, and are done in no order of precedence.