This is post #515 on this site since January 2011.
I would have drawn attention to post #500, but I forgot.
I think every person walking by this Byward Market stall stopped to take a picture of these peppers glowing in the late afternoon sun.
In getting this post ready, I learned two things about habaneros:
They don't use the tilde over the "n," as  jalapeños do.
They're the round-ish ones, not the long stringy ones.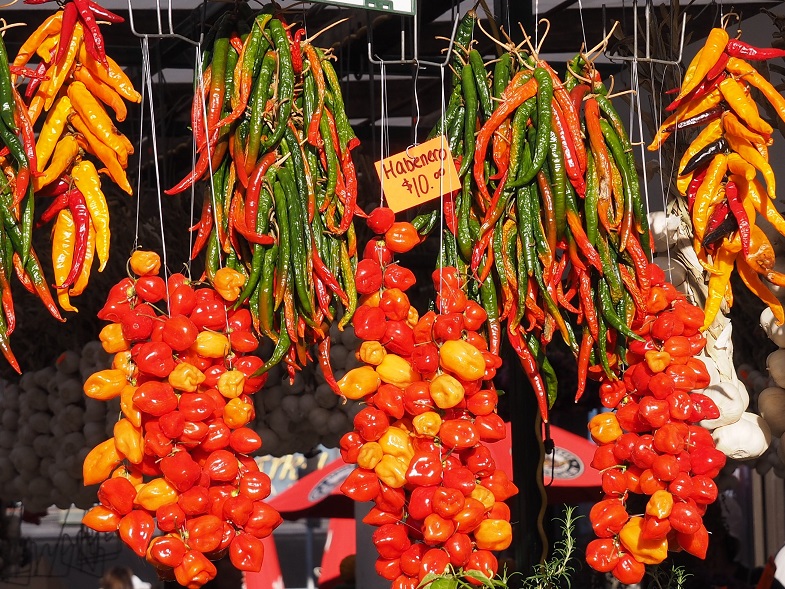 I was reminded again of how hard it is to establish a conceptually strong classification scheme.  I put my photo posts into one of four categories:
Built stuff
Flora
Fauna
Landscape
I'm a little puzzled how to categorize this one.  The only thing I'm sure of is that it isn't "fauna."
Sharing is good . . .