About 25 years after they opened the Brooklyn Bridge, they opened the Manhattan Bridge, just a wee way uptown.
It's also a spectacular suspension bridge, although it lacks the allure of its older sibling. It pays to be first, I guess.
But it is a wonderful old bridge, and the artists living on the Brooklyn side right in its shadow call their area DUMBO, standing for "down under the Manhattan Bridge overpass."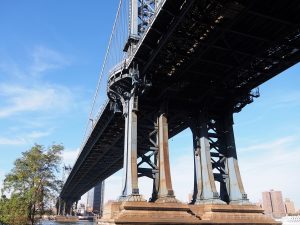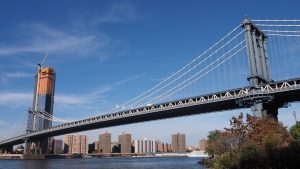 I don't know who's building that tower in the background, but they should stop and reverse course. It's ruining the sight lines.