Wings stretched as far as they can go, and maybe a bit farther, the birds lower their flaps. Teetering in the wind, they come in for the landing.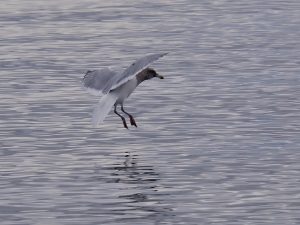 And they're down, in a sploosh of feet, feathers, and spray.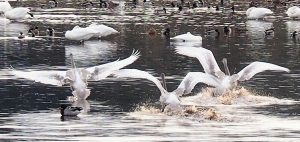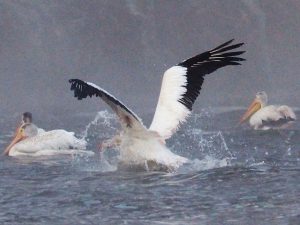 Once down, they recover their balance and their dignity quickly. Move along: There's nothing to see here.
Birds as different as seagulls and swans and pelicans have this in common: When completely up or completely down, they look regally unconcerned. It's only in the transition states that they look like they're making any effort at all. It's only then that they look even remotely awkward.
Maybe that's true for me, too. If I feel as if my arms are stretched to the limit, and maybe a bit father, trying to keep from teetering, maybe it's because I'm just about to touch down, completing some transition. Not, you know, because I'm awkward by nature.
Note to self: Move along; there's nothing to see here.