Spitting, winding, and darkling: not ideal conditions for another foray into night photography, but at least I had a subject ready to hand, just by walking for a few blocks from our AirBnB in Comox to the dock.  One of the (many) tricks, I am beginning to appreciate, is to learn what looks good with an extended shutter time; that is, what sort of movement creates an interesting effect, and what just makes for blurriness.  I have not yet mastered this trick, but at least now I know there's something there to be mastered.
This next one combines night photography with reflections, one of my favourite photographic themes.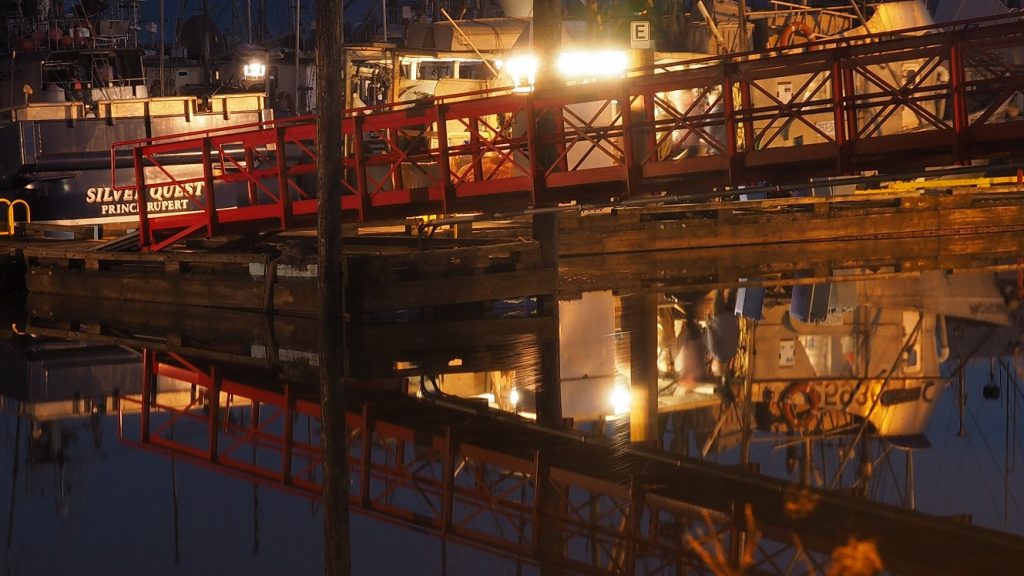 Sharing is good . . .