About 70 miles and 2.5 hours west of Key West lies Dry Tortugas National Park, a seasonal stopover for migrating birds and a home to frigate birds, shipwrecks, coral reefs, two deep natural harbours, and the site of a 19th century all-brick fort, the largest masonry structure in the Western Hemisphere.  It's surrounded by a moat: half of it on the small island and half jutting out into the ocean.
For all that I hoped to see birds, Fort Jefferson really stole the show, at least when presented by a natural storyteller who brought alive the fort's economic and strategic purpose, the effort required to build and provision it, and the living conditions for troops garrisoned there.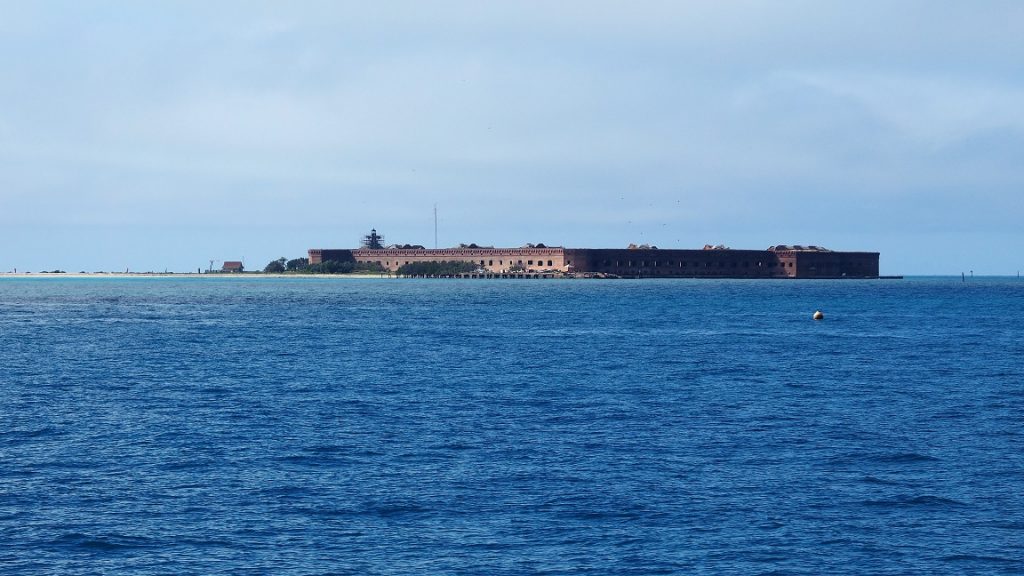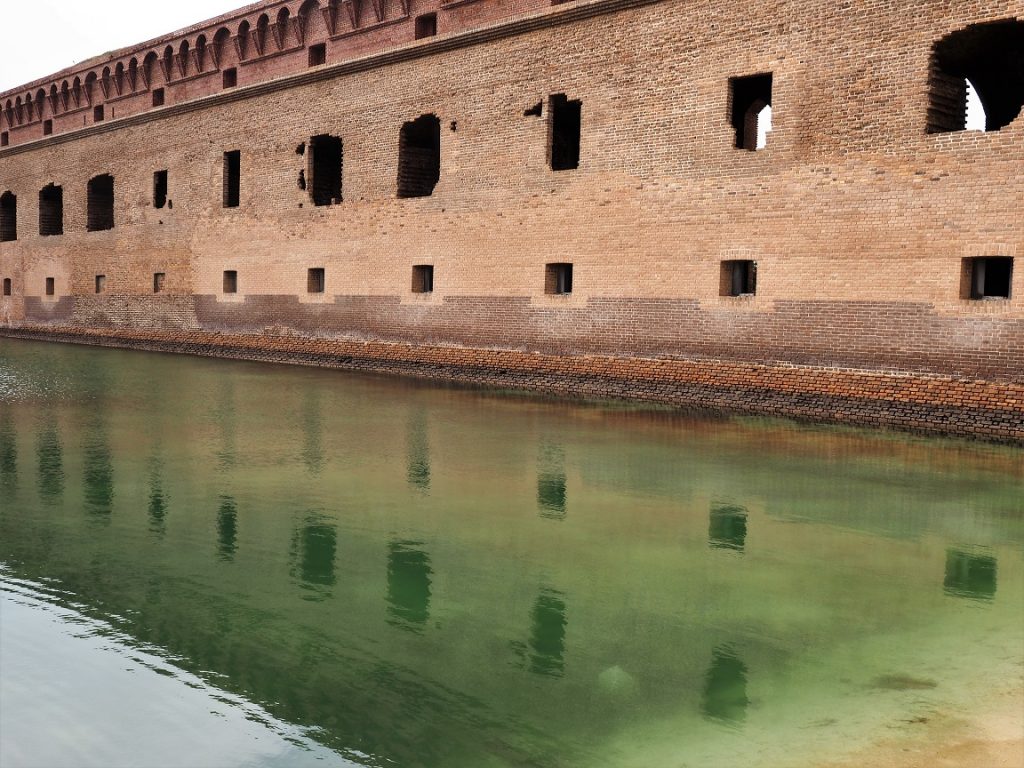 Sharing is good . . .