Splish, splash
I was takin' a bath
– Bobby Darin, 1958
Ah, one of the many Bobbies of my childhood.  This sort of music shouldn't be so memorable, but those lines have embedded themselves in our culture, like it or not, and they surely came to mind as I watched the spray this little duck was generating.  
Here, at the very end of my new camera's range, is a female ruddy duck.  Not a ruddy female duck, just to be clear.  Compared to some other ducks they hold their tail distinctively upright.  Even, apparently, in the bath . . .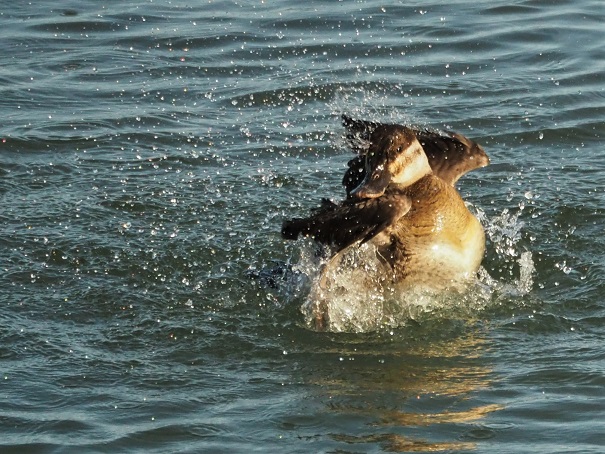 Sharing is good . . .