On a blustery February day I am visiting the Tom Yawkey Wildlife Center nearish to Georgetown SC for a guided trip around this property, willed to the State for perpetual conservation purposes by, you guessed it, Tom Yawkey.
Although the purpose of the trip is birding, we also stop at some historical sites, including a rice mill tower built before 1820. It survived reportedly determined bombardment by Union ships during the Civil War because, I guess, they never actually hit it.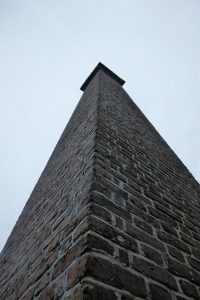 Just above eye level along one side are some fingermarks from the folks who pulled the bricks out of the forms and laid them out to dry and harden completely. Were they enslaved folks? Likely, given the time and place.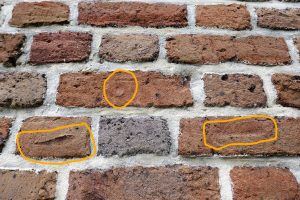 The Center's ranger says these fingermarks were also likely left by children, whose smaller hands wouldn't have fit around the whole brick.
Just using a word like "fingermarks" makes me feel as if I'm one of Inspector Murdoch's turn-of-the-last-century crew, but looking at the fingermarks on these bricks makes me feel as if I'm part of this turn-of-the-previous-century crew.
As I reach up and touch these small depressions, I wonder about those workers — male and female, adult and child.
Did they fuss about the minor imperfection in these bricks?
Did they feel any purpose or satisfaction in their forced labour or in the tower it built?
Did they ever think about a woman standing in the same spot, 200 years later, staring at their handiwork?
I know that I find it easier to think back to what and who was, than I do to think ahead to what or who might one day be. Although I know intellectually that I'm part of one long relay race, I find it easier to feel the connection to those who have gone before me than to those who will come after.
This tower with its imperfect bricks connects me to the real people who built it, and reminds me to consider how my work and my life might look to those who stand here 200 years from now. How my life and my work might affect them.
It reminds me to think about what fingermarks I am leaving on what bricks, and what I am helping to build.