A friend asked me to see if I could get a shot of a real-live Shetland pony while I was in Shetland.
Well, OK. It took me severely out of my way, but I managed to do it.
Not.
Not that I didn't manage to do it; not that it was a big effort. There's a reason that iconic images and stereotypes are what they are.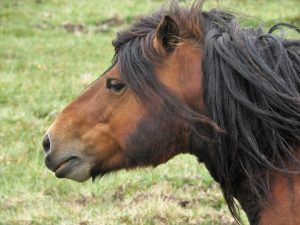 I was fascinated by the delicacy of the eyelashes on such a sturdy beast.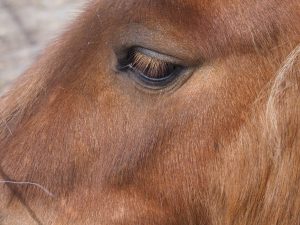 But sometimes it's good to pull way back and take the long view. In this case, it gave me two iconic Shetland images for the price of one. The arch in the background is Dore Holm, said by some to be the finest natural arch in Shetland.
On closer look, this photo has three iconic images, counting the haar (never ever say the "f" word – "fog").