No, not the sheepish activity, of which we saw a fair bit on our tour of Ireland. The other activity, per Merriam Webster.
Browse \brauz\
2b. to look over or through an aggregate of things casually,
especially in search of something of interest
Or, for today's purposes, perhaps an even more apposite definition comes from Dictionary.com:
3. to look through or glance at casually or randomly:
"He's browsing the shelves for something to read."
Armagh is home to a mailbox from the reign of Edward VII (1901 – 1910) as well as two rather better known sites: hill-top cathedrals, both named for St. Patrick. We had a guided tour of the Roman Catholic one and the public library.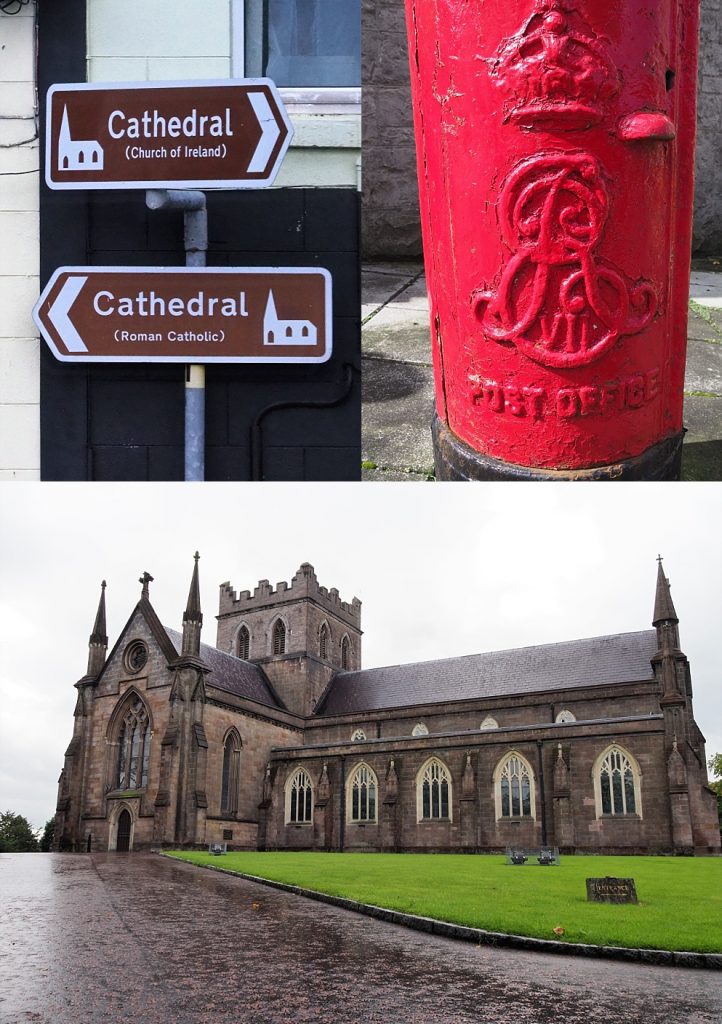 The cathedral is impressive, but it's the library that stuck in my mind, and not just because of its old books.
Look at how the books are shelved. That is, look at the shelves themselves: They're built in different and fixed heights. Books are shelved by size, and have been since the library opened in 1771.
Let me say that again. Books aren't shelved by topic: They're shelved by size, in the order in which they were acquired.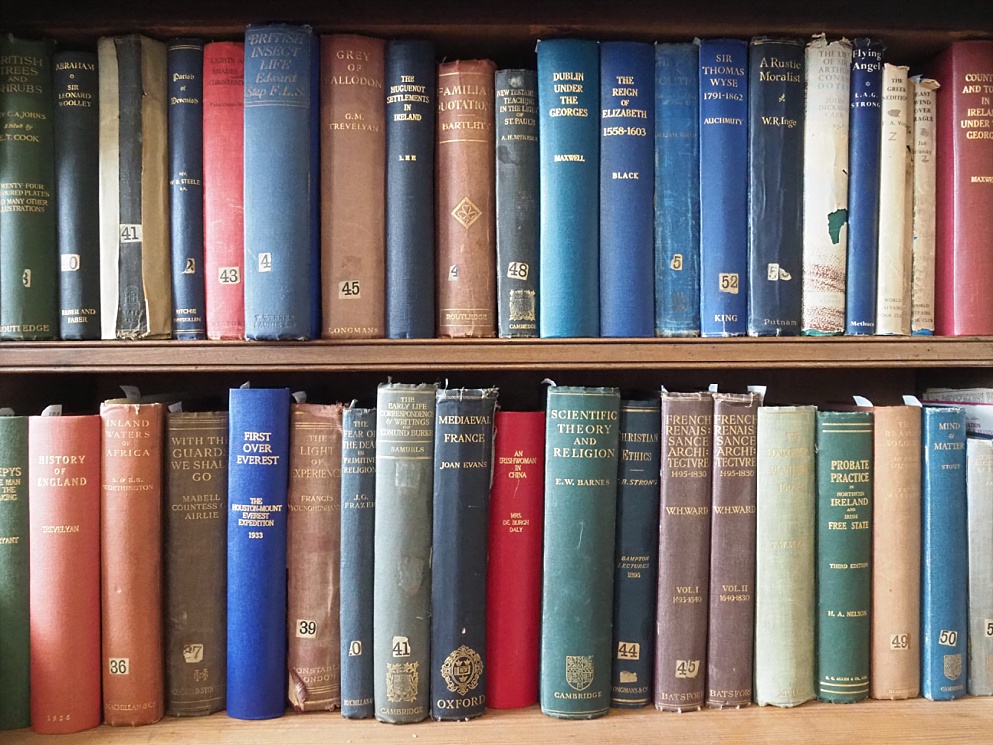 Just half of one shelf offers these:
History of England
Inland Waters of Africa
With the Guard We Shall Go
First over Everest
The Light of Experience
The Fear of the Dead in Primitive Religions
The Early Life, Correspondence & Writings of Edmund Burke
Mediaeval France
An Irish-Woman in China
None of these seemed to be quite what I was looking for, so I jumped right a few titles.
Now, in theory, I can imagine being interested in Christian ethics as well as related topics. You know, something a little bit different. Just not too different.
And so, having alighted on Christian Ethics, I might be interested in books on the ethics of other religions. Or intrigued by biographies of famous Christian ethicists. Or prepared to explore Christian dogma, even. But French Renaissance Architecture and Probate Practice of Northern Ireland? It seems unlikely.
Browsing these shelves for something to read would be either frustrating or invigorating, depending on the person and the day. And finding something specific requires you to know what the book is, and to ask the Library Helper to look up its location in their database.
Oddly enough, Seth Godin had a post about this very topic this week, about being organized for finding versus being organized for browsing. He notes how easy the digital world makes it to find something we want, when we know what that something is. Conversely, we haven't quite figured out the browsing.
What we're still exploring, and not very successfully,
is how to organize things for browsing.
How do you bump into the thing you didn't know you were looking for?
How do you decide what your next home improvement project should be,
or the next movie you should see?
A new problem, then. And an old one, too, as it turns out.