Smile! You're on Candid Camera!
This catchphrase is burned into my memory from my yute. Rather less clear to me is which version of the show I actually watched. It ran in different incarnations between 1948 and 2014 (!), but I likely remember it from the 1960s. That seems odd, because I wasn't watching TV at 10pm, but life is full of these little mysteries.
Its longest uninterrupted run came in the CBS Sunday evening version. Debuting in October 1960, dominating its 10pm time slot for seven years, the program reached its peak in 1963 placing second for the year in the national Nielsen Ratings. – Wikipedia
These days, the phrase has morphed into a warning about video surveillance.
Smile! You're on camera.
However, not everyone feels the need or even the urge to be cute about this. Many warnings just note "CCTV in operation."
Anyway, these signs have become so commonplace that they're usually just background noise of the visual variety. But every once in a while, something new-under-the-sun catches my eye, as this juxtaposition did in a hotel in Dublin.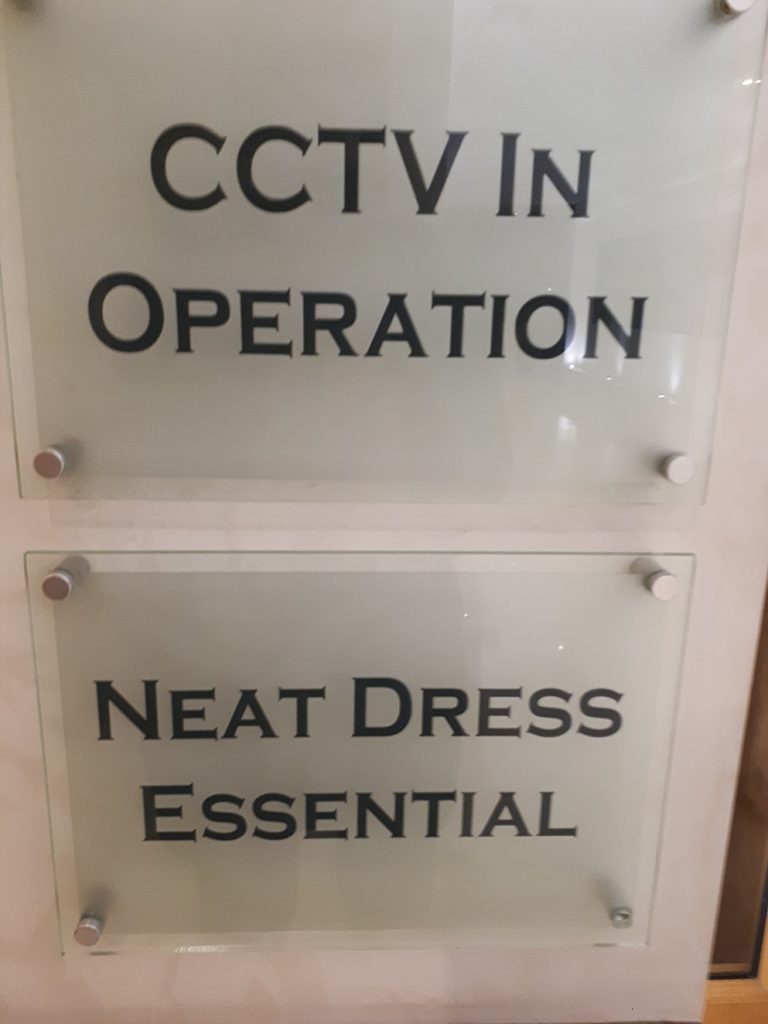 I think I liked it better when all I had to do was smile.