With the dental hygiene appointment having run a tad overtime, I can almost hear the parking meter — which is now several blocks away — counting down. With some time pressure and with the wintry wind cutting between the buildings, I'm hoofing it pretty smartly through Ottawa's mean streets. Or so I think until I note women of an uncertain age passing me pretty regularly. Sigh.
Never mind. I'm on a mission to get some exterior shots of Centre Block before the 10-year renovations begin. Who knows what it'll look like next year?
I get my record shot, so I can track the visible changes over the next decade. The equipment out front is for the lighting of the Hill for Christmas, rather than for construction.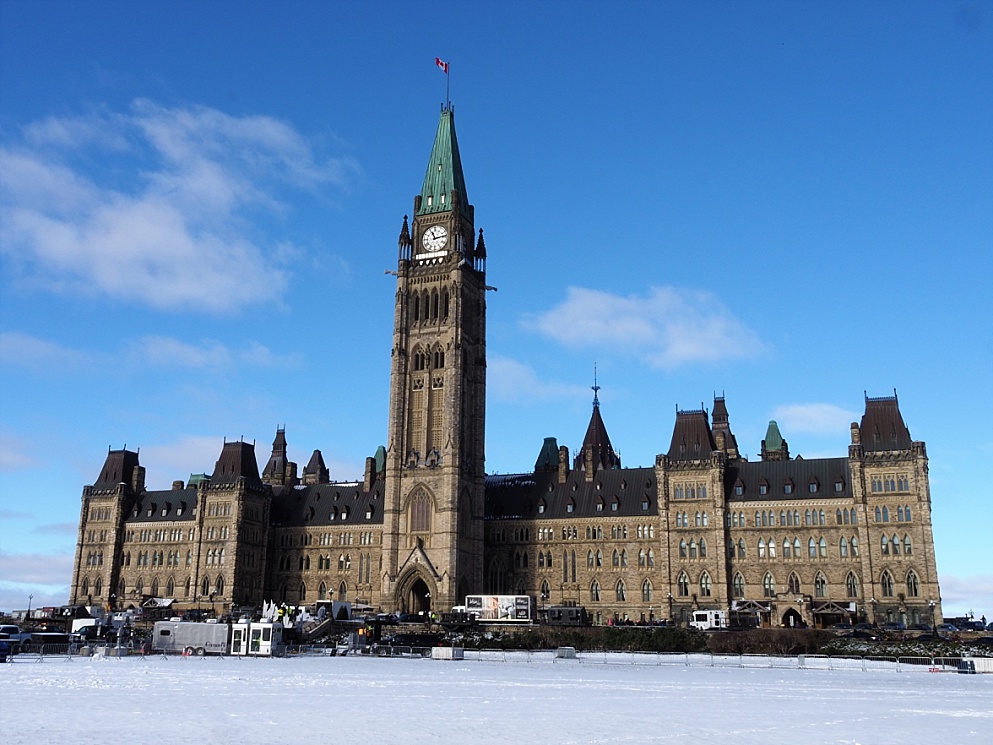 I get my arty shots, because it's a beautiful blue-sky day, and who knows how long it will be before these views are available again?
But I do not get the video I had on my wish list. A group of indigenous protestors, whose signs indicate some dissatisfaction with the AFN, are gathered all around the eternal flame and I judge that this is not the moment to start taking video.
But as I hot-foot it back to my car, there are happy surprises to more than offset the disappointment.