A pretty widgeon.
Ah, oddball vocabulary: the wages, not of sin exactly, but of reading Regency romances in my teens. This dismissive comment about some young lady stuck in my mind. The modern equivalent?
Cute, but not too smart.
So when I first saw the lovely ducks at our local community center's pond — with their beautiful shiny green stripes behind their eyes — I was amused to learn that they were American wigeons.
Who knows where the "d" went or, indeed, if their name comes from the same word that I learned as a teenager, but I admit I had my suspicions. Like most ducks, they didn't strike me as amazingly bright.
Over the years since our initial acquaintance, however, I have come to appreciate them for more than just their prodigious good looks. Let's look at their capabilities.
They fly.
They don't run into each other, whether it's the airspace or the pond that's crowded. Or both.
Huh?
Well, what would you call it? They magically get from here . . .
. . . to here . . .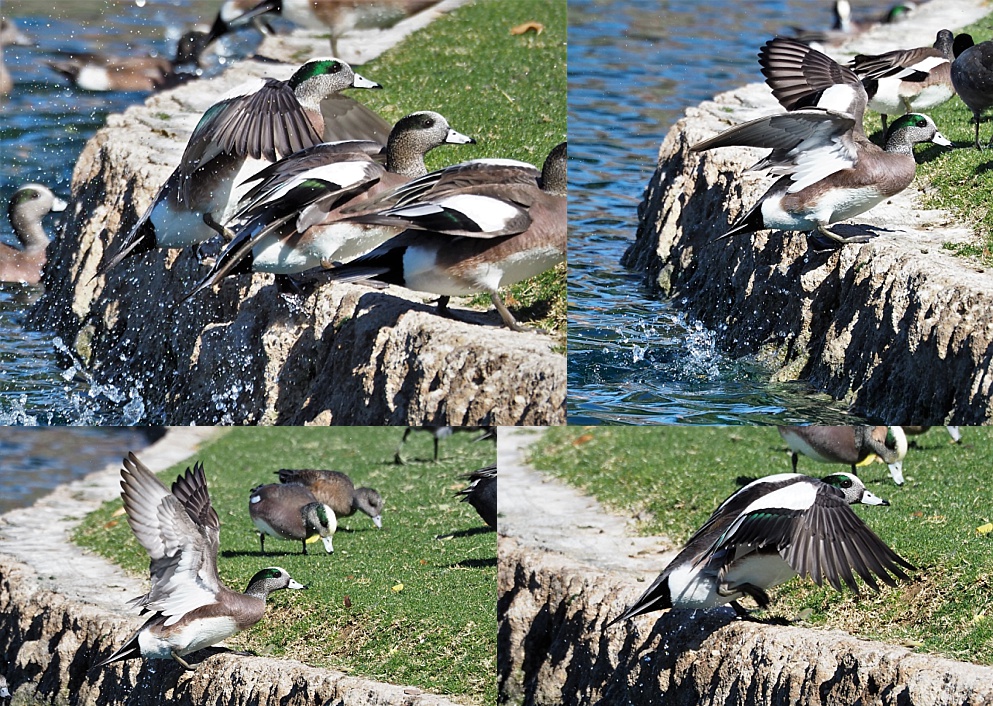 . . . faster than the eye can see and with no external aids.
Sometimes it looks a little iffy; sometimes it looks like a belly flop. But up they get, every time.

How do they do it? Beats me: Now they're in the water, now they're on the wall. But photos show two strategies.
Some get airborne: You know, they fly. As ducks have evolved to do. Different individuals launch from different distances, exploding off the water and then touching down up top.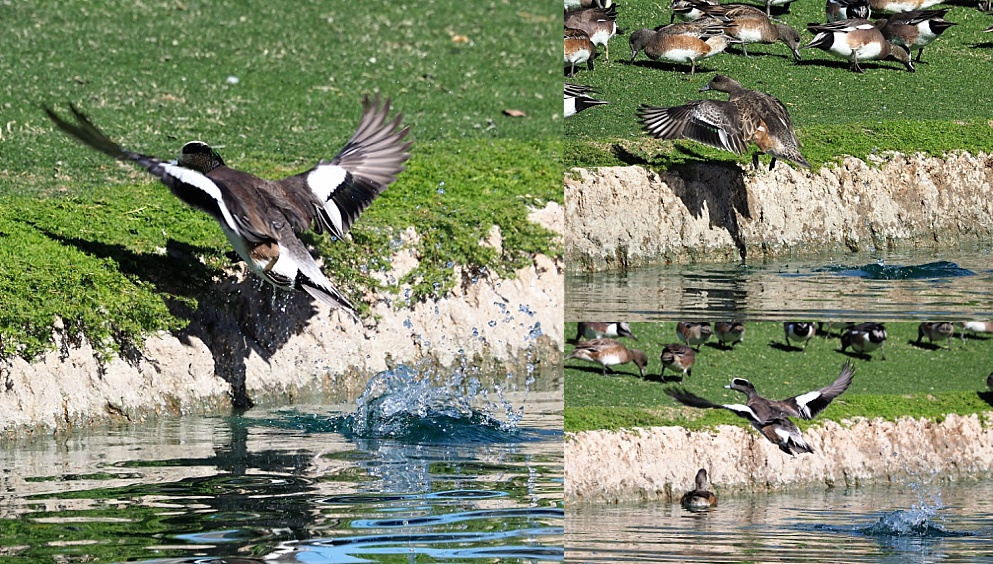 Others walk the wall, more or less like the Navy recruits in An Officer and a Gentleman, but without the rope. Or the yelling. They just Walk. The. Wall. Straight up.
I dunno. It looks a lot like levitation to me.