What are those woodpeckers doing on the ground?
Being northern flickers. 🙂
To be fair, they *are* members of the woodpecker family, albeit slightly subtle ones. This zoomed, cropped, and centered photo vastly overstates their visibility. They blend so well, I can spot them only when they fly in or out.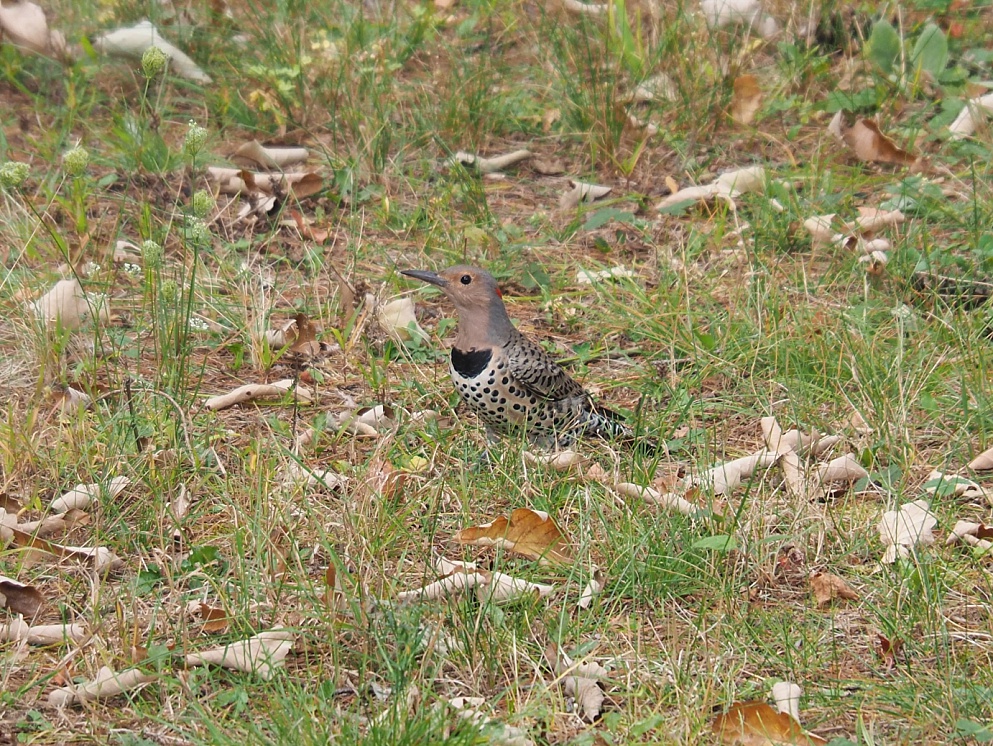 But not everything is so subtle. Even two days at the lake, and even this time of year, yields an amazing harvest of sightings: some recorded photographically, some not so much.
The not-so-much ones? A singleton swimming muskrat. A herd of turkeys. A lone pileated woodpecker. A doe with two fawns who have almost lost their spots. One monarch butterfly drinking from a hummingbird feeder for about three seconds.
But also dragonflies, grasshoppers, bees, flowers, leaves and reflections.