That's what they say, right? That there's a first time for everything.
As we drove home early from Myrtle Beach we had to stop at some rest stops to, um, rest. That's where I saw this sign between the two sinks set into a seriously tiny counter. It was a first for me.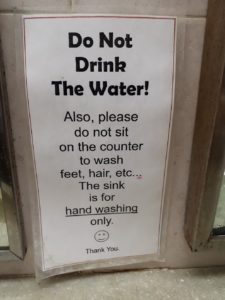 I'm just guessing, but it seems likely that they didn't put up this sign the first time they found someone bathing in their sink.
Yikes.