I admit it freely: I'm a little touchy about being edited. Part of my self-image is that of being a good writer. Spanish has a distinction between being able to speak a language, and dominating it. That's me, I think: I dominate English.
So while I grudgingly accept human editing when the occasion arises, I don't take that silliness from a software program. I'm happy to use the spelling-check functionality in Microsoft® Word®, but I rarely look at anything else. I mean, who here is the native speaker with 25+ years of professional experience as a writer and editor: me or my laptop?
But today as I completed a short assignment to redraft a communique, I first verified that there were no obvious spelling mistakes and then for some reason looked at the Refinements being offered to me. That was a first-ever. Here's what it looked like.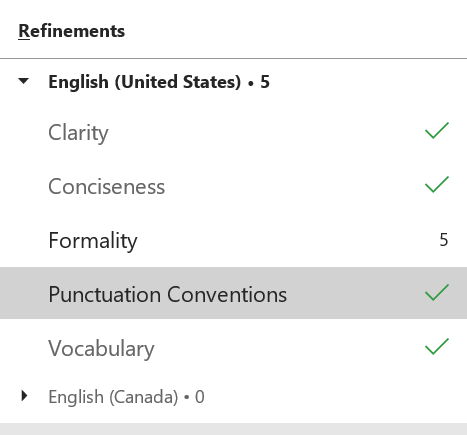 Hahaha. Yeah, no. The formality of my document, sir/Bub, is precisely where I want it. Just like the clarity and concision. But it did give me a new appreciation of the sophistication of the grammar checker: new insight into the level of Word®'s insight, as it were. Who knew it could recognize informality?