The article looked interesting, so I clicked.
News Avoidance during the COVID-19 Crisis:
Understanding Information Overload
But look at the landing page, of which this is a small snippet . . .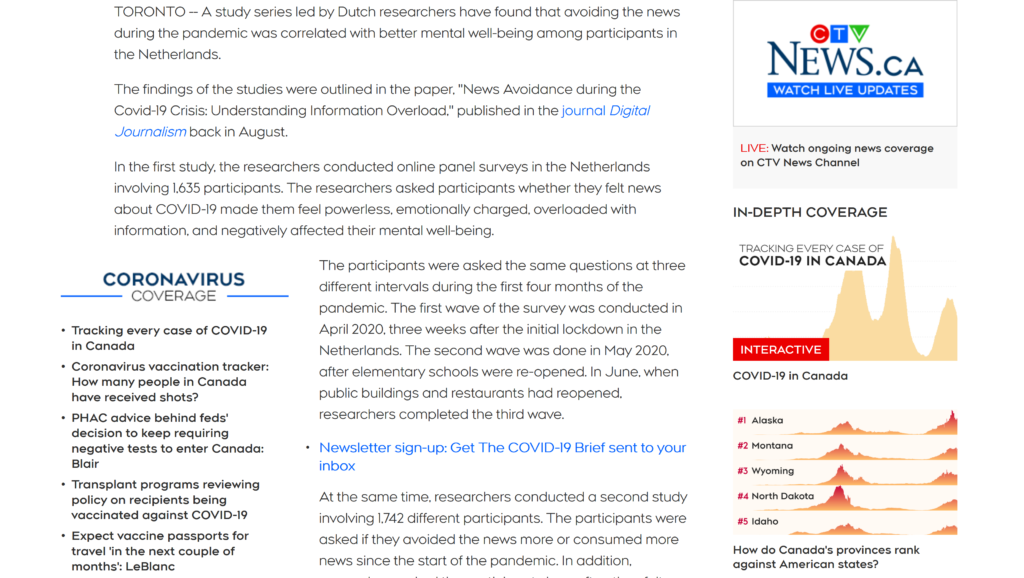 Track every case of COVID-19 in Canada!
Compare and contrast provincial data against American states!
Track coronavirus vaccinations!
Monitor border restrictions!
Review transplant protocols with respect to vaccination!
And as if that weren't enough . . .
Sign-up here to get the COVID-19 Brief sent to your inbox!
Stop. Just STOP. Does it seem at all odd that they put an article about the mental-health benefits of avoiding COVID-19 information overload on a page devoted to delivering excruciatingly detailed COVID-19 information?
i•ro•ny:
1) a state of affairs or an event that seems deliberately contrary to what one expects and is often amusing as a result
2) a literary technique, originally used in Greek tragedy, by which the full significance of a character's words or actions are clear to the audience or reader although unknown to the character
Although irony is almost never used anymore in that second, literary sense, I think the Ancient Greeks would have recognized this one. Surely readers' mental well-being played no part in this layout decision.