Or should that be, sproing?
Yes, winter is done and Ottawa is into its compressed Spring, which operates much as  a compressed spring does when the pressure is released, sproinging into life, full life, all life all the time . . . for about 10 days. The flowers don't last long, but they are spectacular while they do.
We started with the tulips in my own garden . . .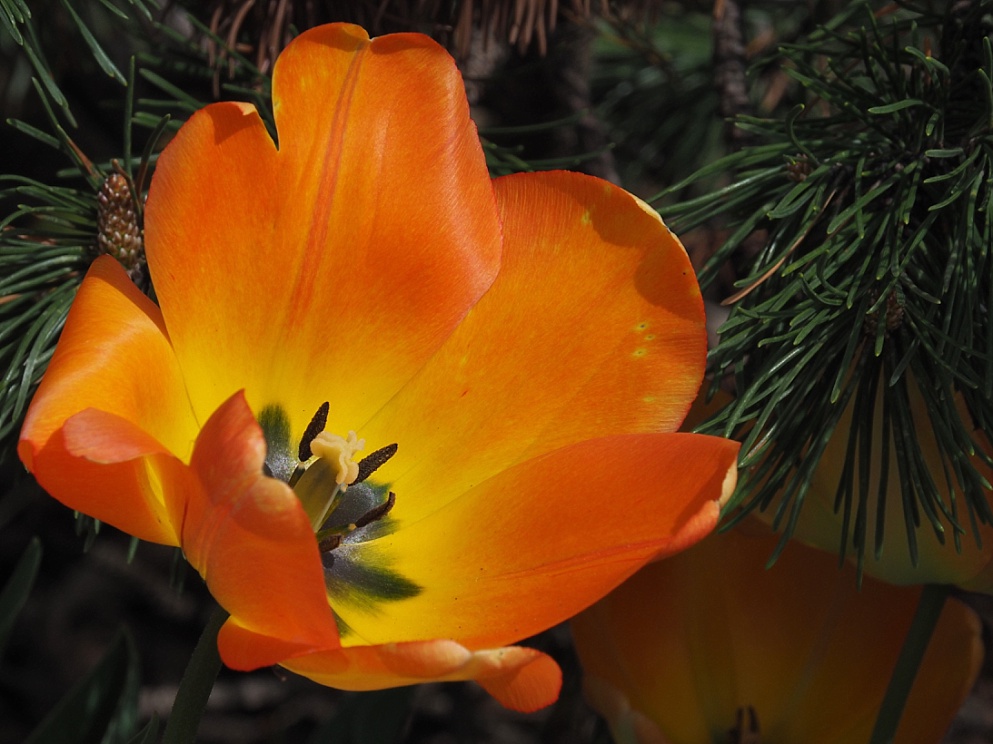 . . . and moved on to the slightly more extensive Festival of Tulips downtown.
Then the magnolia tree in our shaded backyard burst forth, less troubled by scavenging scumbags, er, squirrels than in other years.
Finally, the ornamental crabapple in the front yard did its 3-day-wonder trick. As I type this, these photos are from yesterday when the flowers peaked: Today, a light breeze is already lifting the petals off the twigs.
And so it goes: Beauty is transient and yet persistent. Fragile and yet utterly reliable. Gloriously diverse and yet one.
Something, I guess, like life itself.