Off the city of Auckland lies an island nature preserve called Tiritiri for short.  They've gone to a lot of effort to eradicate non-native species of animals (especially rats) and are working on non-native, invasive plants.  It's a great place to see birds that are rare elsewhere in New Zealand.
Being an island, though, it's also visited by common birds, like the red-billed gull.  Again, sometimes the fun doesn't lie in the identification . . .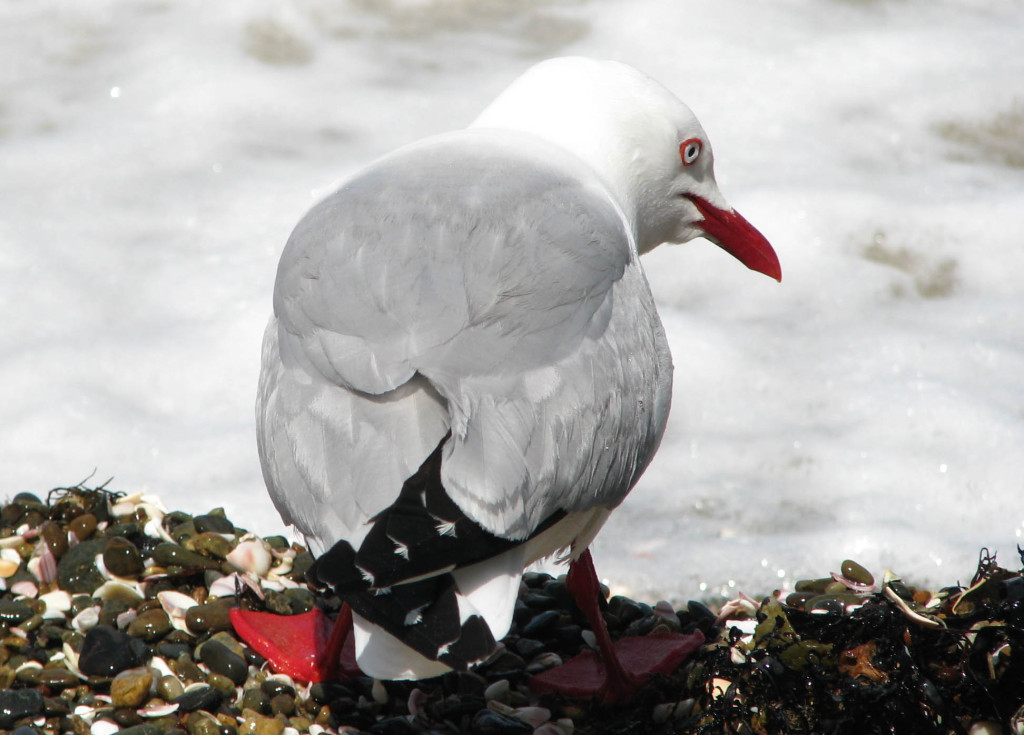 Sharing is good . . .