I guess we all see patterns in our photography: I know that I do when I scan through my digital files. I have more close-ups of tulips and backlit leaves than anyone could possibly need; more slightly blurred photos of birds in disobliging motion than anyone could reasonably be expected to tolerate; and not quite enough grand vistas yet.
Yet for the most part this happens unconsciously: I'm not trying to make a collection, I just happen to like tulips, backlit leaves, birds, and grand vistas.
But sometimes I am aware of that collecting impulse, and so it is with my small but prized collection of plants on walls. Many attempts have not turned out so well; a few are satisfactory. What are they about? Dunno. But I like them.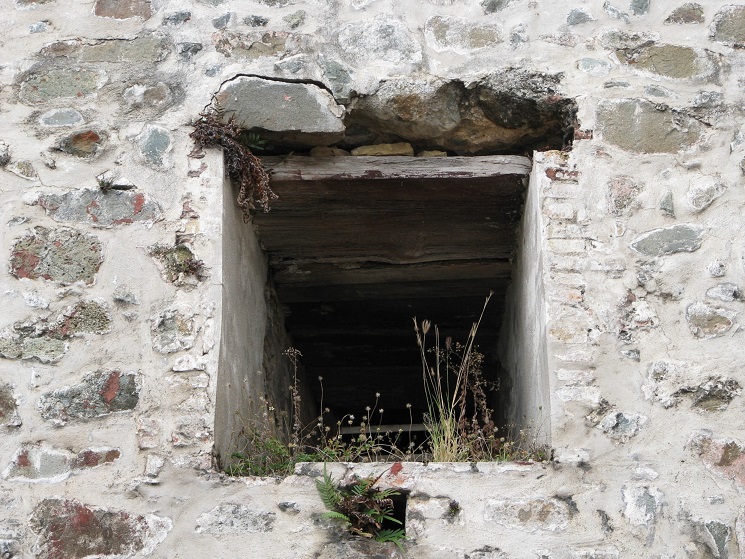 J.R.R. Tolkien (and weren't his parents wise to give him three names? Would The Lord of the Rings be as impressive if written by a mere J.R. Tolkien?) said, "Adults are allowed to collect and study anything, even old theatre programmes or paper bags."
That's good enough for me. I do have some paper bags (very nice ones, of course), but primarily now I collect pictures of green things growing on or adjacent to walls.
And I do find it interesting when I see evidence of that same impulse in other photographers, as in this photographic collection of Soviet-era bus stops.