We have driven from Phoenix to Las Vegas: not to gamble, not even to go to a show. No, we're here to see family who live in Yellowknife and who have arranged their spring break itinerary to provide a stopover within driving distance of our snowbird stomping grounds.
We putter around town, seeing the Strip in full daylight (not its finest hour), hanging out at the pool while the kids splish splash, and driving out to Red Rock Canyon.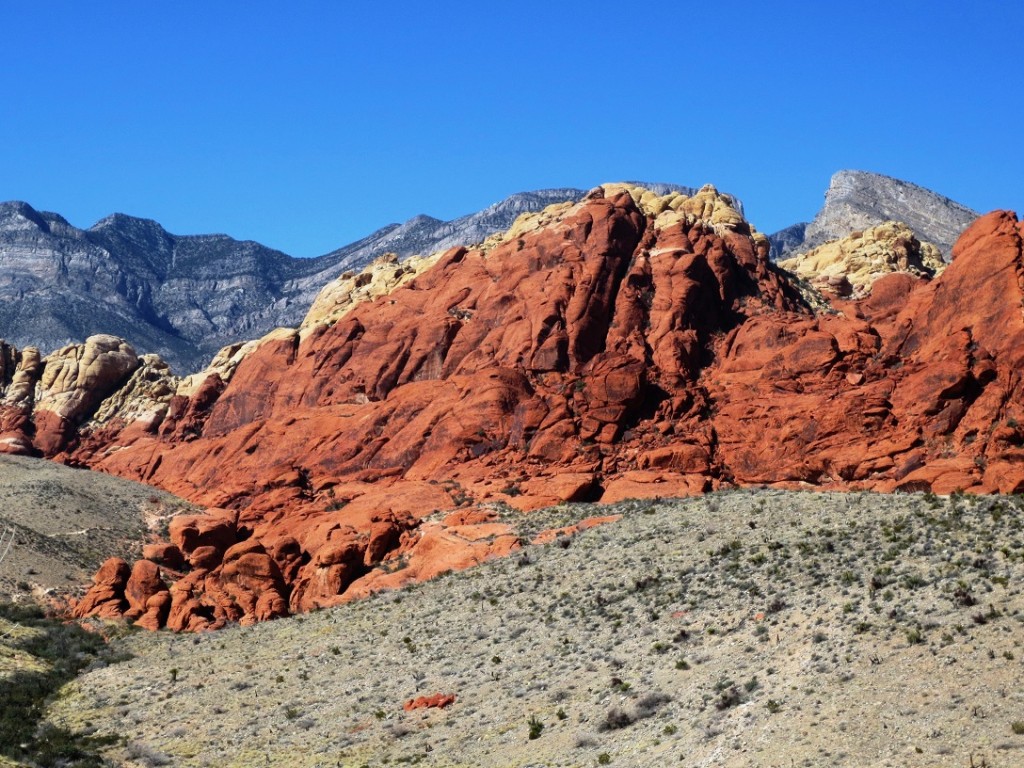 Wow. Even without climbing or hiking gear, we have a spectacular view. Who knew that Las Vegas was situated in such scenic desert?