Turtles move slowly: a welcome relief after small birds.  They even sit still sometimes, giving a neophyte time to focus.
Maybe it's my imagination, but they seem to do better in the water.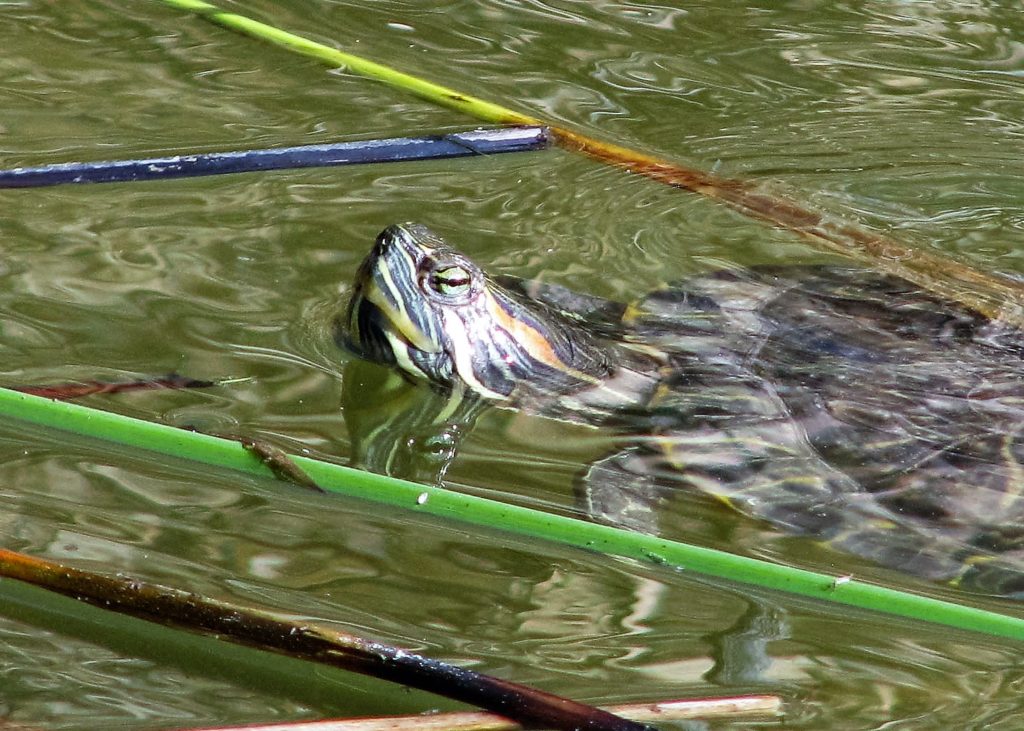 It must be tricky when you can't breathe your preferred medium.
Sharing is good . . .