This one, at least, is clearer about its subject matter.  Buildings: in the flesh and in the looking glass.
I find it interesting that the scene is more compelling in reflection than when I turn around to look at it directly.  Maybe something about the foreshortening of the distances between the buildings.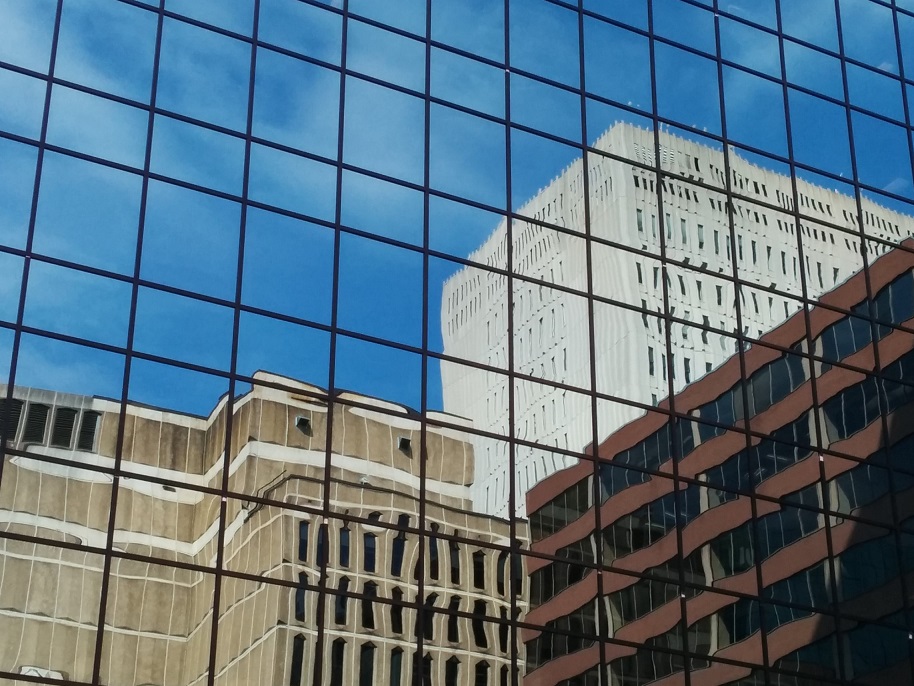 Sharing is good . . .