Hey, not all national treasures need to exhibit the high-brow artistry of Bobby Gimby's Canada: the Group of Seven can qualify for some love, too.
OK, by my count, that's seven. But three more joined later (Casson, Holgate, FitzGerald), and Tom Thomson is generally considered a founding member although he died before the Group had its first exhibition.
Don't trust Wikipedia? Then check out the McMichael Collection site, which clearly lists 11 members of the, ahem, Group of Seven.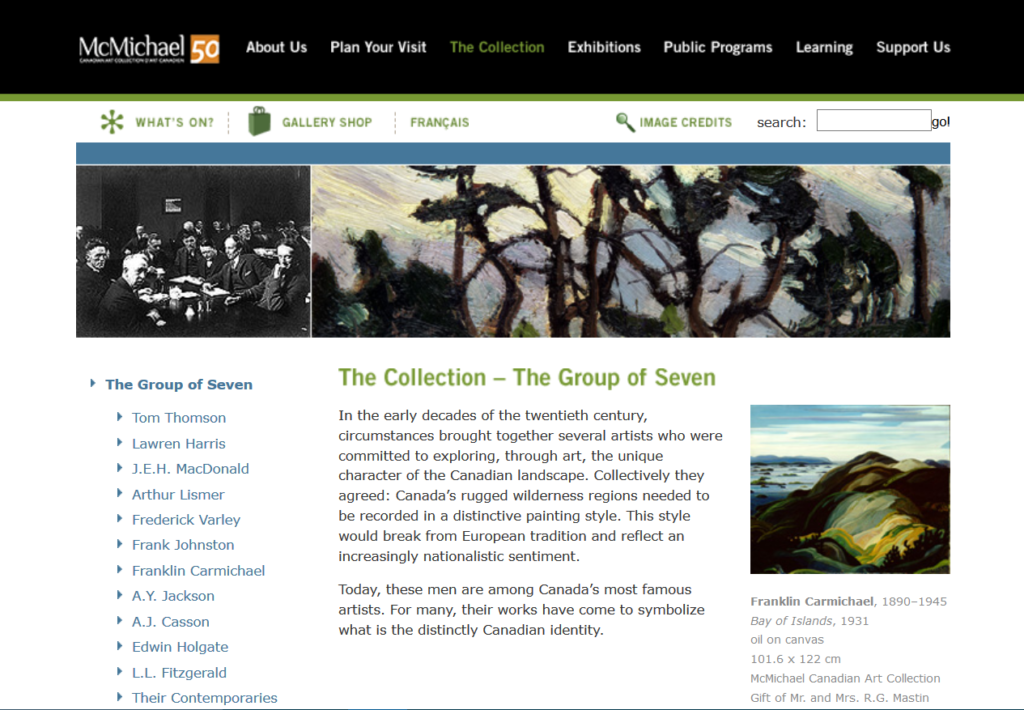 Confused? Good. It's art, damn it, and damned fine Canadian art at that.