I seem to remember, in an irritatingly vague way, that most people appreciate rolling-hill landscapes because we evolved in the African savanna.  If I were betting, I'd say it was something I read in a Steven Pinker book – maybe, How the Mind Works.  Of course, maybe he made that up.  Or maybe I made it up.  See what I mean?  Vague.
Irritating.
In any event and for whatever reason, I appreciate rolling-hill landscapes, especially in nice light.  Herewith, three from Custer State Park, South Dakota.  These are a lovely reminder that the landscape – other times, other places – is not always the snow and ice fog I see today out a Calgary window.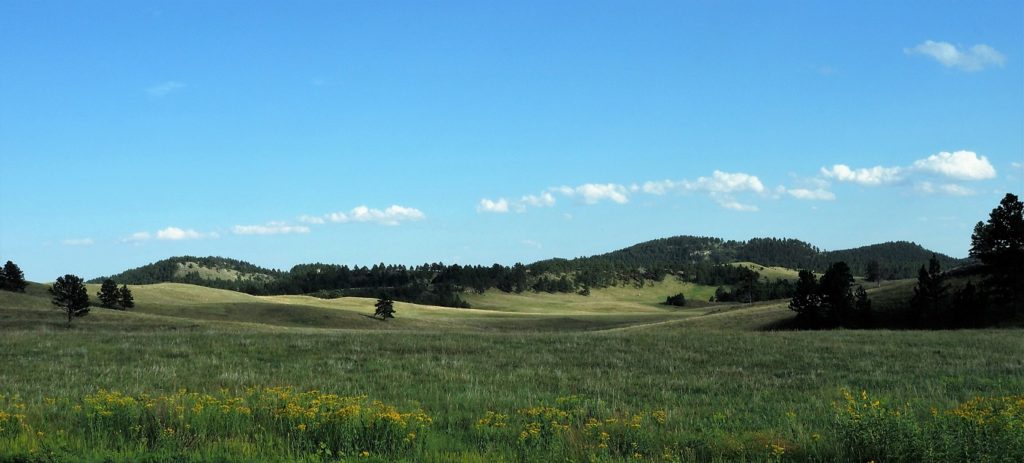 Sharing is good . . .