Cohen and Carlson
The original: I wrote about Leonard Cohen as National Treasure #18 and Barbara Carlson as #150.
The follow-up: Barbara Carlson is now working on a series of greeting cards that feature birds. Many use the "bird on the wire" tagline from Cohen's song. Here are a few of them.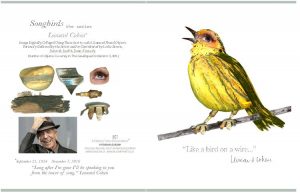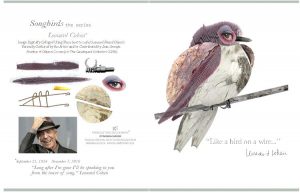 Hamlet & Charles et al
The original: I had some fun with Hamlet's soliloquy and famous existential question.
The follow-up: British actors and Prince Charles had some fun with different interpretations of Hamlet's soliloquy.
Save
Save
Save
Save
Save