As I paddle doggedly across a "flat cam" sea – er, lake – on the hottest day of the summer (which is, ironically, the first day of autumn), the sweat crawls out from under my hat and drips into my eyes. A great blue heron sweeps effortlessly along about two feet off the water and only twenty feet ahead of my kayak.
Ignoring my trajectory, Great Blue lands in the small bay in front of our weekend abode. He/she obligingly sticks around until I can lever myself out of the kayak, get my camera from the house up on the hill, and return to sit at the end of the dock.
Pictures of birds in their normal habitat can be wonderful, but perfect composition is rare. In this case, the logs and branches in the background and the floating leaves in the foreground conspire to messify the photos. But it's a small price to pay for the opportunity to watch this magnificent bird hunt, close up.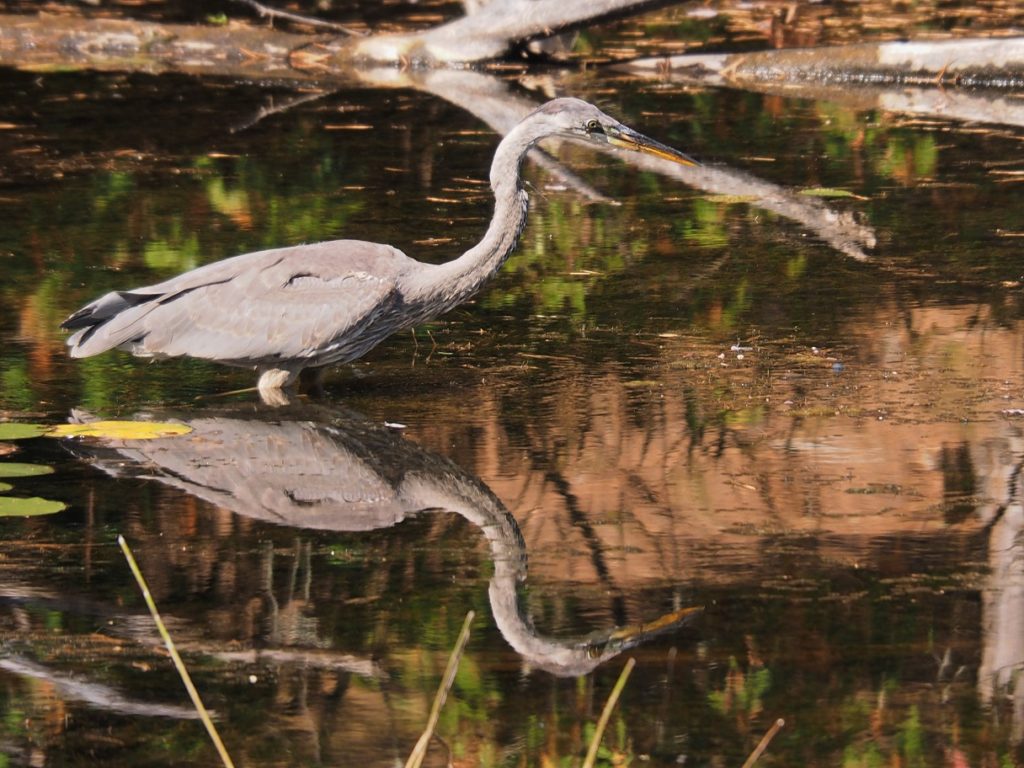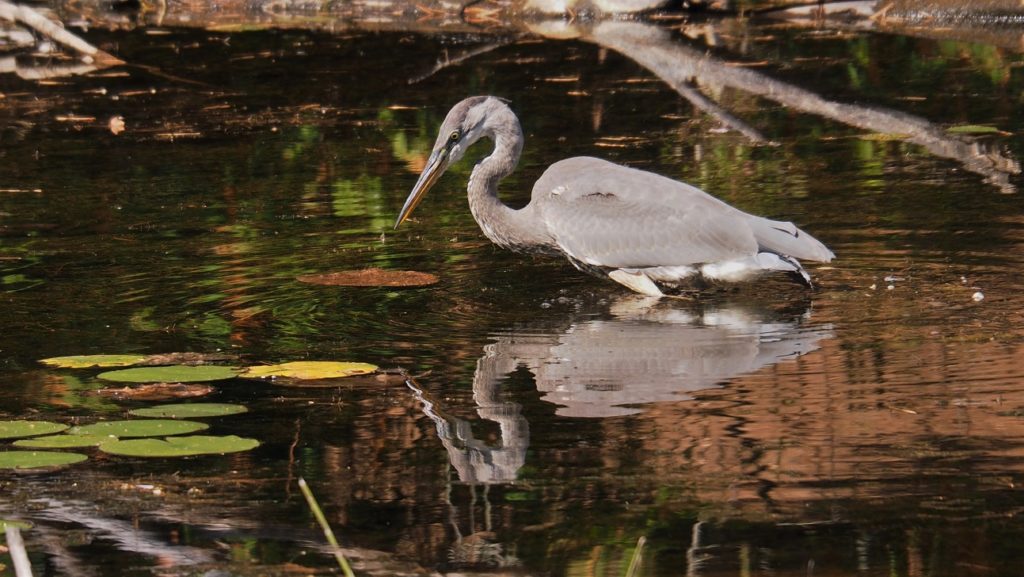 Save
Save
Save