I have pretty much given up on learning to identify gull species. There is, after all, only so much time left to me. They vary by gender, of course, but also by their age, with birds of different species looking alike at different ages: That is, a year-two bird of one species might look like a year-three bird of another. Yikes. Frankly, I'm just not that interested. But I haven't given up on trying to catch them in candid poses.
Given my recent experience with identifying birds from obvious characteristics, I assume this one is a Yawning Gull (cousin to the Laughing Gull).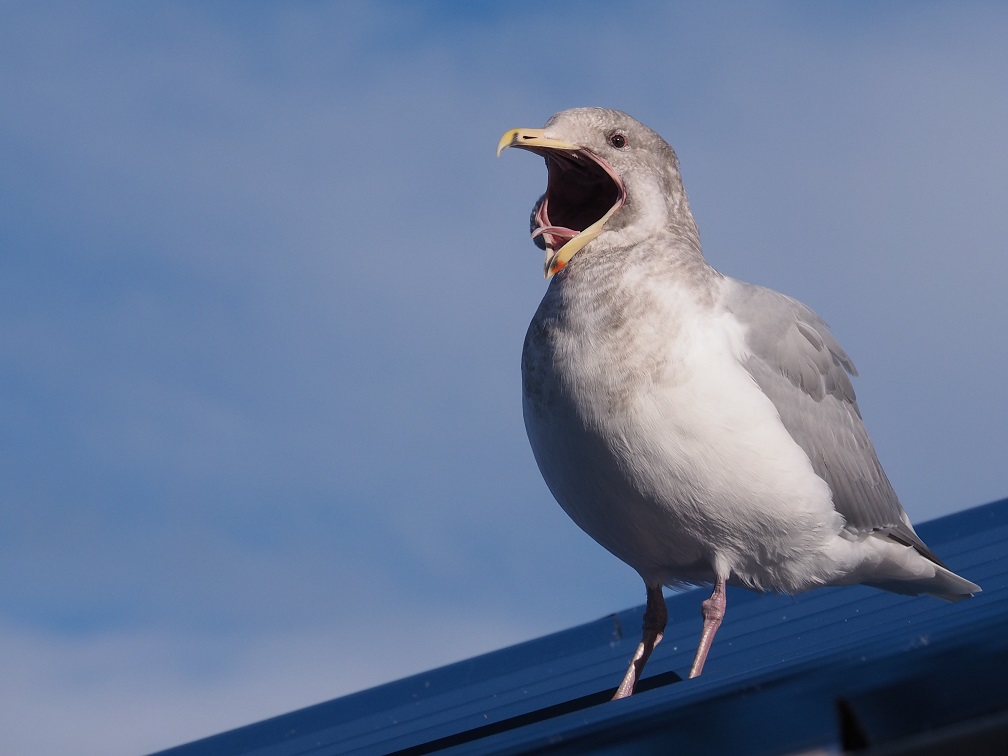 And this one I like because of the pattern of light and shadow.