Don't look at it too closely: Some things are best seen in a passing glance.  I may have first seen this face when the lettering was upside down, as here, over-riding the reading reflex.
The Mona Lisa smile is sort of classic, don't you think?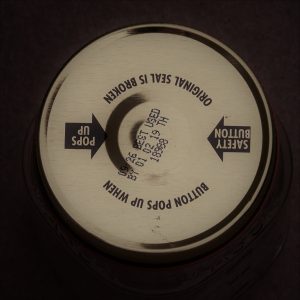 Sharing is good . . .