I know nothing about boats except to call big ones "ships." Exactly how big, I don't know.
That's never stopped me from wandering around harbours and taking pictures of boats/ships, any more than it stopped me from taking pictures of airplanes, about which I also know nothing.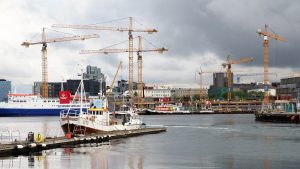 But back to boats. When the water is calm and I can also get reflections into the mix, I am one happy wanderer. Herewith, some views from Reykjavik's harbour . . .