After watching great egrets for a while — they were preening on treetops, and flying in with nesting materials — I realized that some birds were a little ahead of the courting game. Some birds had already had their babies.
Mother and child? Well, anyway, it was a peaceful scene.
Peaceful, that is, until the other parent got home.
Nor was this a one-off reaction. Happy little families transformed into ravening hordes before my eyes wherever I looked.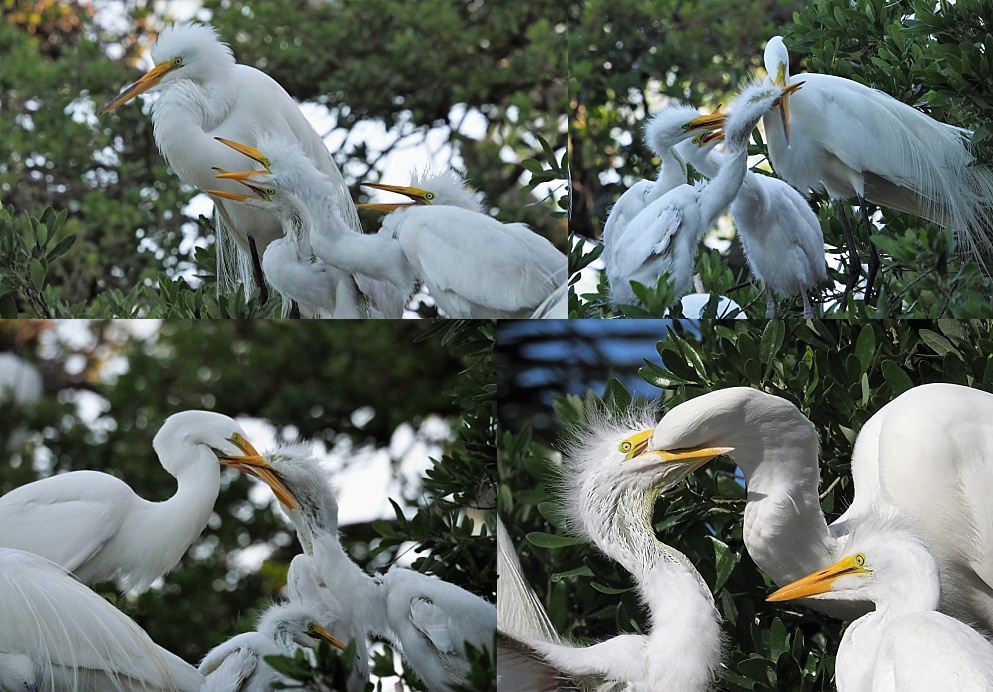 And speaking of eyes, I share the egret's uncertainty. Given those juvenile beaks, is it better to go at it eyes closed or eyes open?