They look sort of interesting in the store.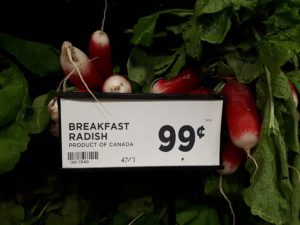 Yet somehow, when I get them home, I am less sure.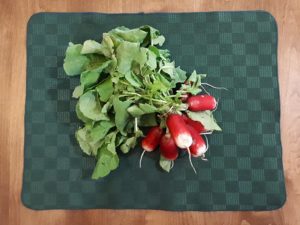 Never mind to be or not to be: How to serve them at breakfast, *that* is the question. With eggs, do you think?
Or maybe with bacon? And a dab of Sriracha?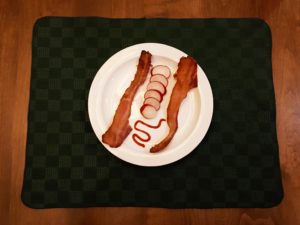 Or maybe savoury is all wrong. Maybe sweet is the way to go. Maple syrup?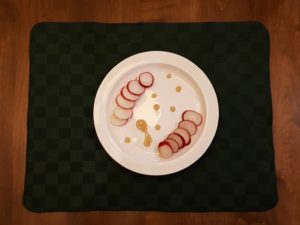 Or as an accompaniment to dry cereal? A blueberry substitute?
Or with (English) muffins and (Scottish) marmalade?
You know, I don't want to be unduly negative here and I know I haven't exhausted the possibilities — breakfast radishes with steel-cut oatmeal? with cream cheese and lox? with muesli and yogurt? — but none of these pictured or imagined options looks promising to me.
I begin to suspect that whoever named this vegetable didn't, you know, think it through.
But I also begin to wonder whether there's more afoot here. I mean, what's next? Mashed breakfast turnip, with cream and brown sugar? Roasted breakfast Brussels sprouts on a waffle (Belgian, natch) with whipped cream? Steamed breakfast squash with . . . um, strike that. Nothing goes with squash.
I could be overreacting, but keep a sharp eye on the produce aisle near you, folks. They'll stop at nothing to get us to eat more vegetables.