By the time I get good at any house maintenance task,
I never need to do it again.
– Dad (who was moved pretty regularly for work)
Photography can seem sorta like that: By the time I figure out what will work, or what I want, I never get a chance to do it again. We've moved on. Or the birds have.
So it's nice to have a few months in a place and a subject that doesn't move away. Last week I got back to the Mill Avenue Bridges for a re-attack a little earlier with respect to sunset than the first time.
To get a deep-blue sky.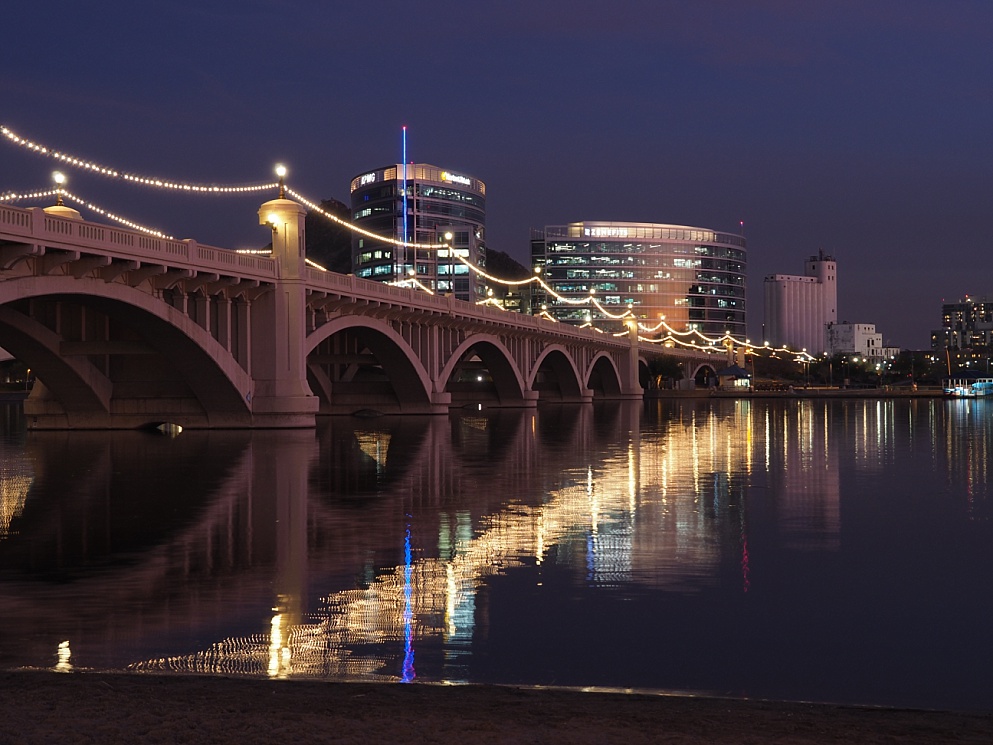 To get the sunset reflected in the water, as well as the bridge lights. Just ignore those nasty power lines.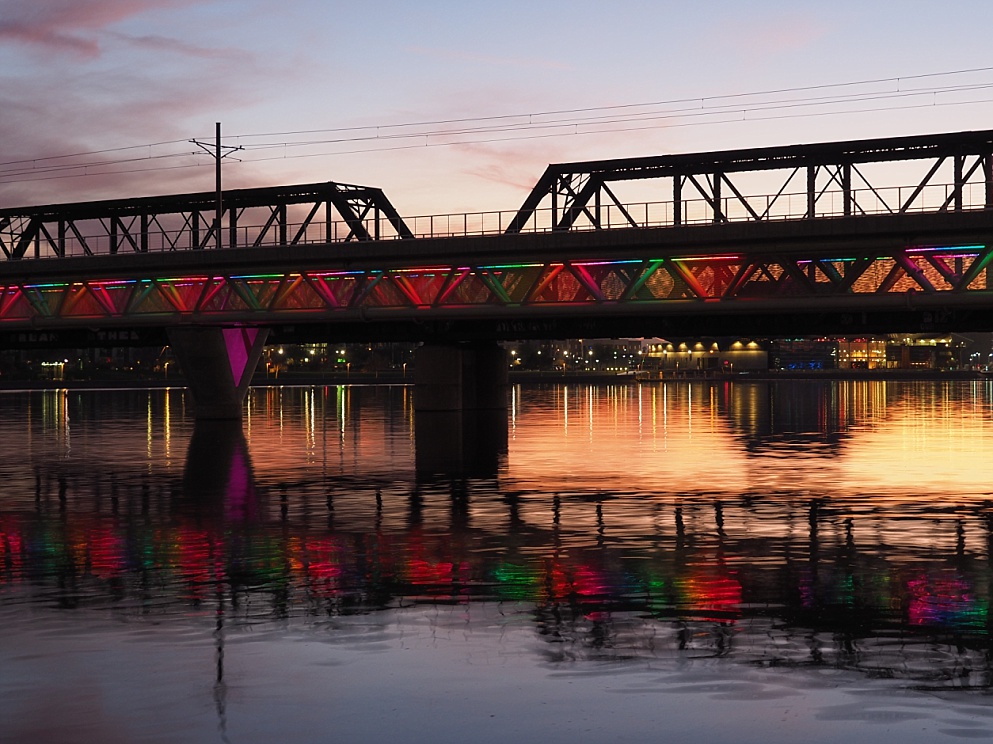 To have a serendipitous opportunity to go for a close-to-symmetrical collage.
To learn yet again that my eye passes over lots of things I should see. Who put those . . . what, navigational aids? . . . smack dab in the middle of my photo? Well, technically I did since I'm responsible for everything in the frame, but what the heck were the river managers thinking? Safety or somesuch, I presume: certainly they weren't thinking about this photo opportunity. After cropping out those annoying bits, I've lost half of the reflection.

To discover there's another bridge: One that was obscured by the dark on my photo-shoot the week before.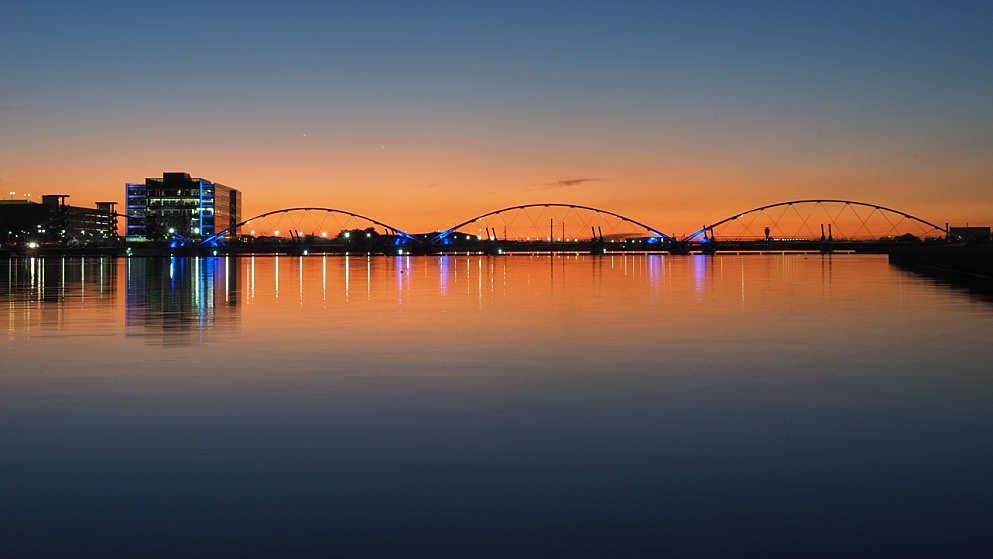 To gratefully receive another bonus: In this case, a streak of fire from the serendipitous passage of a train from the light rail system.