When we're in Gilbert we attend a few Major League Baseball Spring Training games. This year I came away with two new t-shirt designs. Not to hang in my closet, just in my head.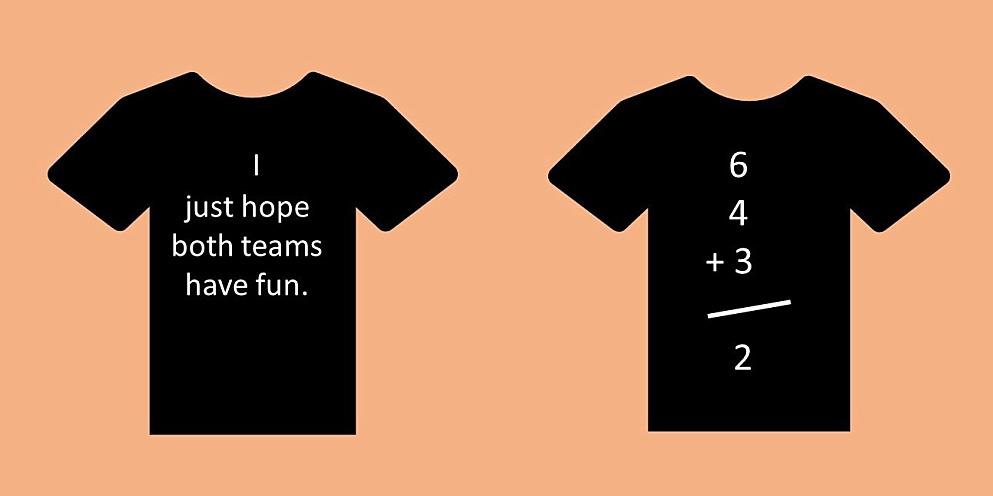 The one on the left was worn by another fan and was obvious (and funny) enough.
The one on the right was for sale in a Baseballism store at the baseball park and it stopped me. I finally had to ask one of the clerks what it meant. The answer is below . . .
---
---
It represents a typical double play, using the players' position numbers to track the ball's trajectory:
From the shortstop (#6)
to the second baseman (#4)
to the first baseman (#3) . . .
makes two outs.
D'oh.