What is it with birds? In general they have a gift for putting a tangle of branches between themselves and any aspiring photographer.
Sometimes I could wish that the world were as two-dimensional as my photographs. It would make it easier to eliminate intrusive foreground elements, no?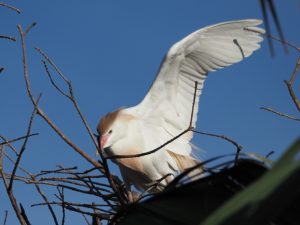 This all-too-common frustration makes it all the better when patience is rewarded, at least in part. When that whole depth thing adds to the fun, rather than detracting from it.