Now that I'm out of house arrest (with no time off for the good behaviour I exhibited), I'm able to pick up bird seed in an order-and-pay-by-phone-and-pick-up-curbside-with-no-contact mode. This year I decided to try a mix spiked with hot pepper juice or somesuch. Squirrels, being mammals, are bothered by spicy stuff; birds, being birds, are not.
What the birds are bothered by, though, is the colour of the seeds: They're slow to recognize red food as good food. But they're gradually getting the hang of it, especially the starlings, which travel in packs. Gangs? Somehow "flocks" doesn't capture the effect or the affect as they noisily swarm the feeder and muscle out all the other visitors.
But the more-welcome birds are also back. The juncos . . .
The cardinals . . .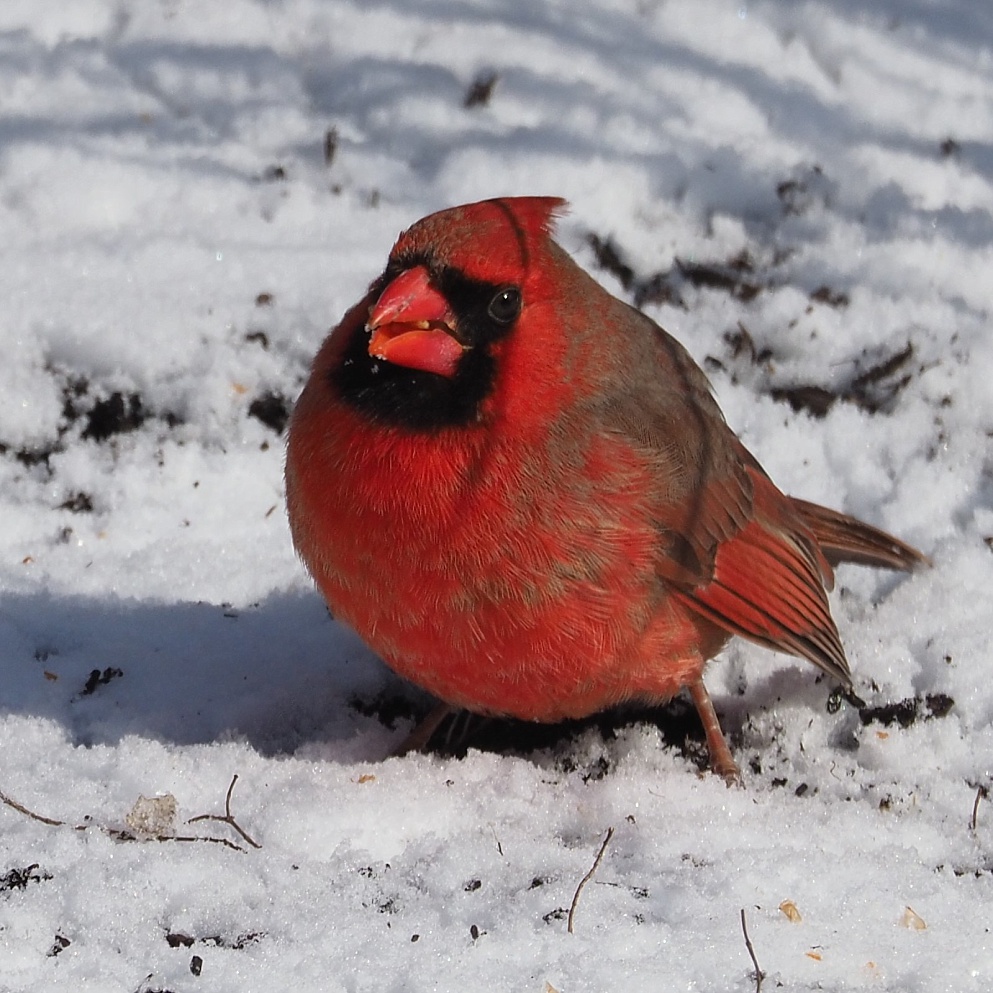 And even a robin, keeping a careful eye on something off-screen that caught his attention.