Our hot dry summer was hard on Ottawa's trees. They're turning colour pretty well but are also dropping their leaves a little earlier than usual. Fall leaves look their best in full, bright, warm sunshine and strong blue skies, but this weekend we took our chances with the "partly sunny, partly cloudy" forecast on the grounds that to wait for better conditions was to risk missing the show entirely.
You see what I mean. Although we're only just into autumn, the fall is far advanced.
And although I'm sure I want to take photos of leaves, when I get on-site I find that I'm less sure of some other things. Should I pull back for a group shot of trees, for instance, or go in close for a mass of leaves?
Will the singleton specimen illustrate the scene, or will the more traditional landscape photo work better?
In close-up, will the leaves stand out sufficiently from the background?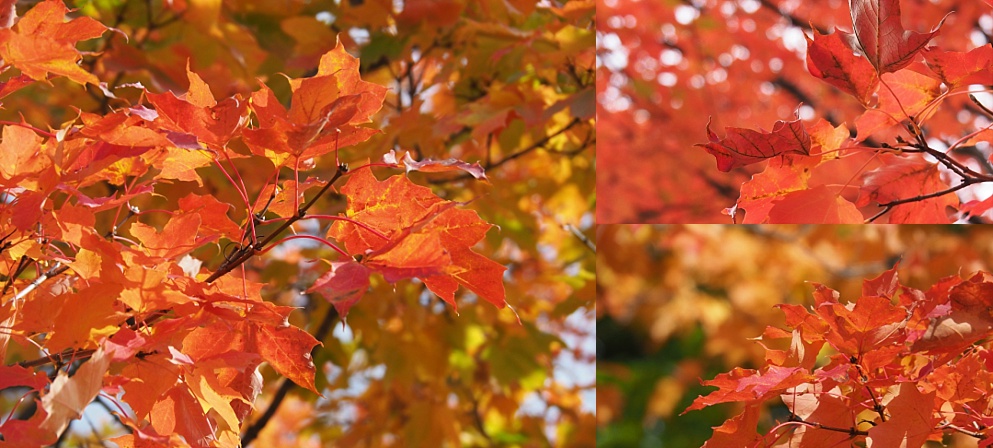 And in a city that often seems entirely devoid of sense, who *was* the clever person who planted these yellows to set-off all of Ottawa's defining oranges and reds?