It turns out that garage-door-opener springs do not last forever. Who knew?
When they go the way of all mechanical things, the garage-door-opener motor hums and its lights come on, but the door fails to lift. In this case, two outta three *is* bad.
On the other hand, failing that failure, I would never have looked carefully at the garage-door-opener apparatus and discovered not just another face . . .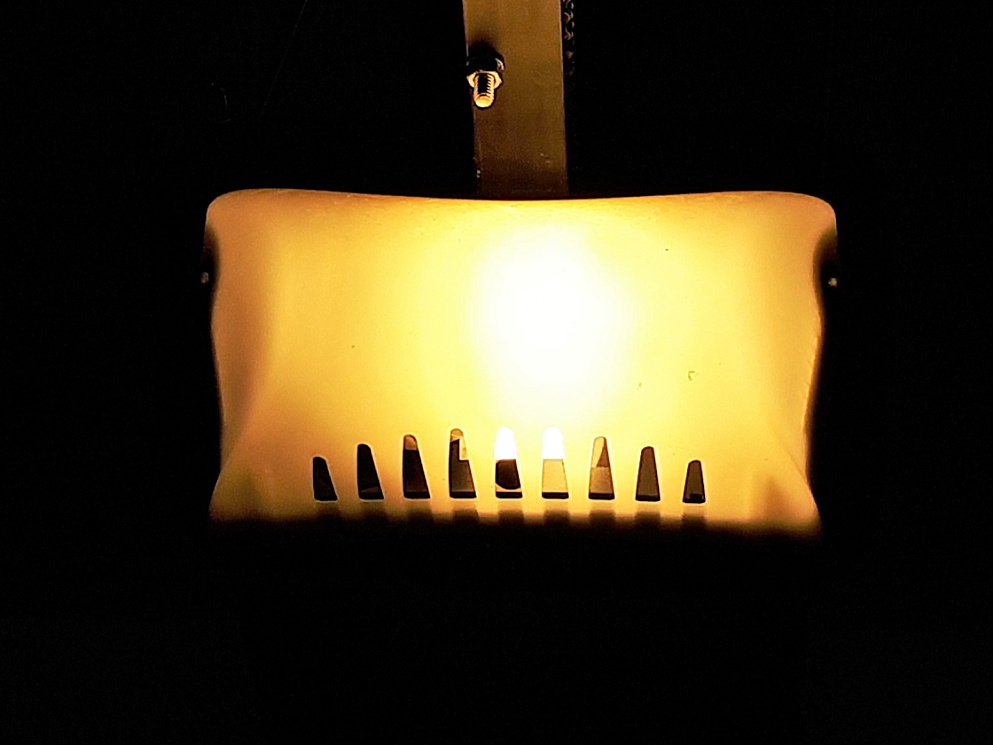 . . . but a g'raj-door shark, doo doo doo doo doo doo.