A photographer neighbour stood in calf-deep icy water this week to get close enough for a good shot of a barred owl.
I braced myself against the glass door to get steady enough for OK shots of today's backyard visitors.
We all do our part.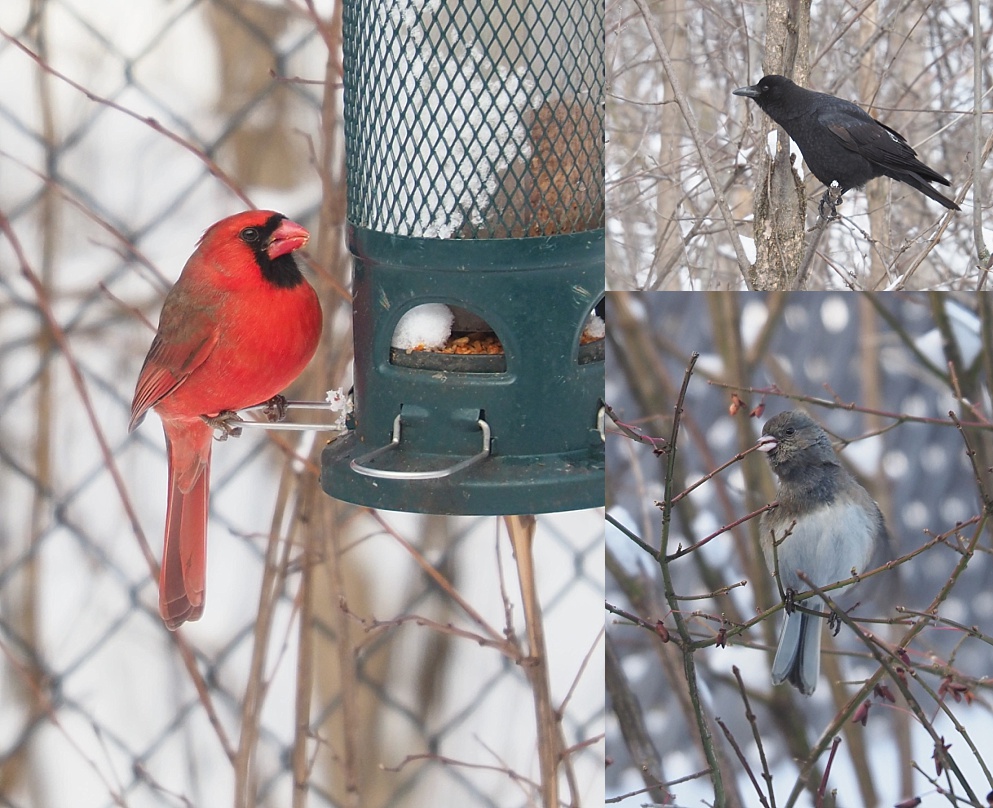 One thing I learned last year was that it can be tricky to distinguish crows from ravens. You can't tell from the photo, but this black bird was big enough to raise the question. Having gone through the checklist, I'd say it's a crow. A big crow.
The juncos and the cardinals are about the size I expect to see.