Teak. Sleek. Minimalist. Monochromatic. What aesthetic comes to mind? (Need a hint? Think meatballs.)
Yes! You got it in one. Scandinavian.
Is it something to do with their uncluttered natural landscapes, all rocky fjords, sea/sky interfaces, mountains, and ice?
Maybe.
Now consider the decor on offer elsewhere. Intricate. Detailed. Ornate. Colourful. Delicate.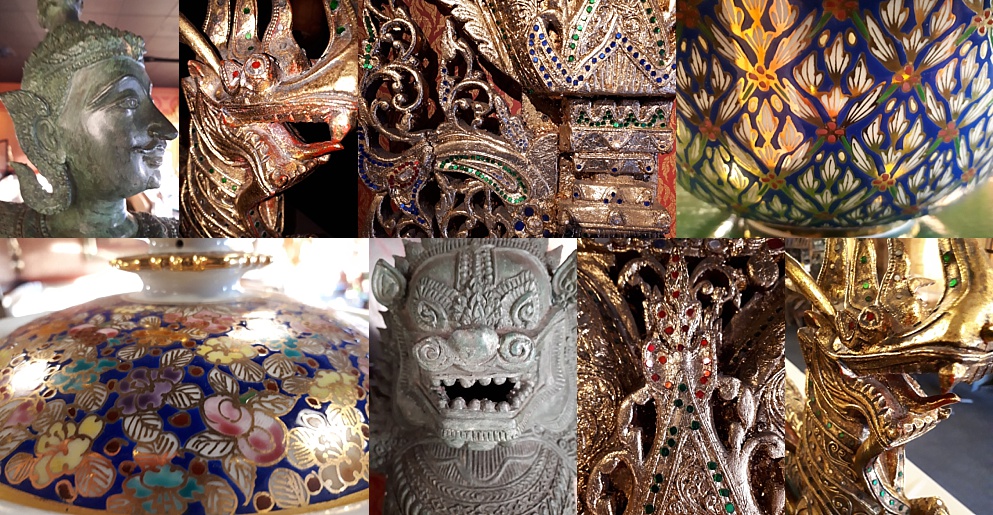 Is the aesthetic of the art found in a small Thai restaurant in an unremarkable Ottawa strip mall linked to the riotous plant growth, the insanely beautiful and varied birds of the jungles of Thailand?
Maybe.
Do these two decors — Scandinavian and Thai — hold down opposite ends of the spectrum? Probably not — there are likely more severe and more ornate aesthetics in the human range — but at least they illustrate the point. As humans, we seem to agree on the value of embellishing our surroundings, but dramatically fail to agree on what that means.
That's OK. It turns out there are many ways to be humanely human, but all of them come back to this:
Find beauty in the world,
and add beauty to it.