Storms – both literal and metaphorical – are hardly a new preoccupation, in life or in the movies.
In the 1960s I grew up reading Isaac Asimov's stories and books (written as early as the 1940s), which envisioned a future buttressed by his three laws of robotics:
A robot may not injure a human being or, through inaction, allow a human being to come to harm.
A robot must obey the orders given it by human beings except where such orders would conflict with the First Law.
A robot must protect its own existence as long as such protection does not conflict with the First or Second Laws.
All good, right? Not so fast. By the start of the Terminator franchise, which debuted in 1984, we had a less sanguine view of our ability to design human/fool-proof robots, androids, and artificial intelligence. While I don't rely on Hollywood for thoughtful commentary on the issues of the day, I continue to see articles from thoughtful people on the risks/dangers of artificial intelligence (AI): here, here, and here, for example.
What brings this up now?
I'm glad you asked. It's this: my clothes dryer has taken up origami.
What?
Yes, this is the scene that greeted me last Monday.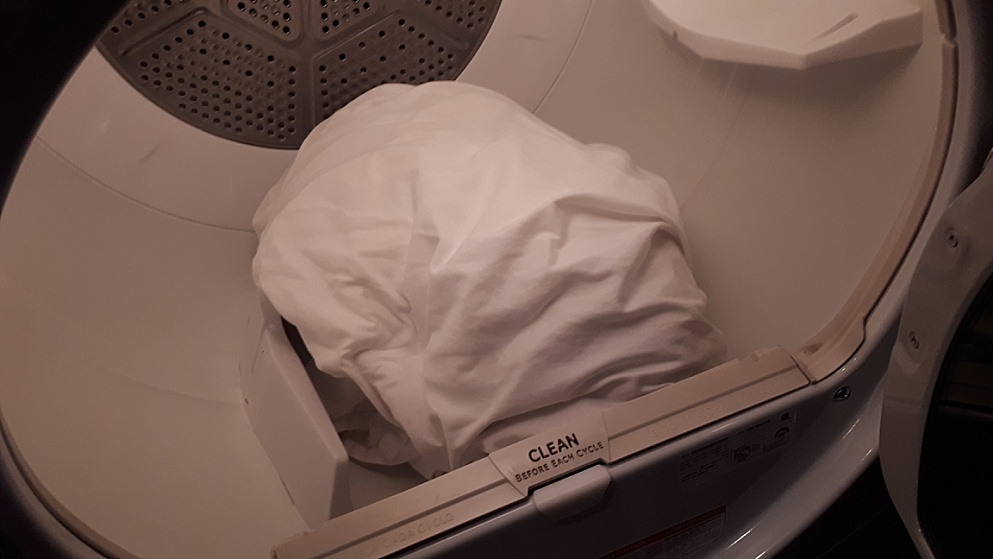 Now, I admit that to dignify this basic attempt at sheet folding as "origami" is a little over the top. But one of the key characteristics of AI is the speed with which learning occurs. Consider what greeted me yesterday.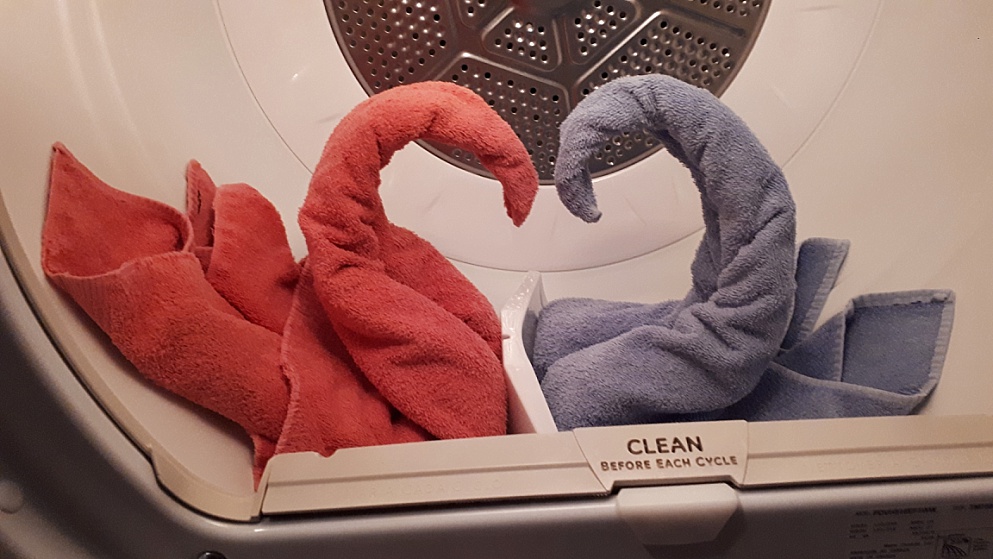 You're kidding, right?
Yes.
But with the inexorable spread of the "internet of things," I'm not kidding when I say that I'm keeping my eye on that dryer.