After posting for Penguin Awareness Day, I was tempted to title this post "Palm Tree Awareness Day." Oh, Isabel, don't be silly. Today isn't Palm Tree Awareness Day.
No, but Apr 17 *will* be Palm Tree Day, which I know only because I thought I'd better check before claiming there was no such thing and harrumphing WHY NOT? So consider yourself notified, well in advance. Watch for palm trees in your location. Plant 'em if you got 'em.
This post is about palm trees, sort of, in the sense that it's about the loveliness on display even in a 30-minute walk in a random neighbourhood/neighborhood in metro Phoenix. It turns out a lot of that loveliness is in the palm trees, which catch my Canadian eye for sure.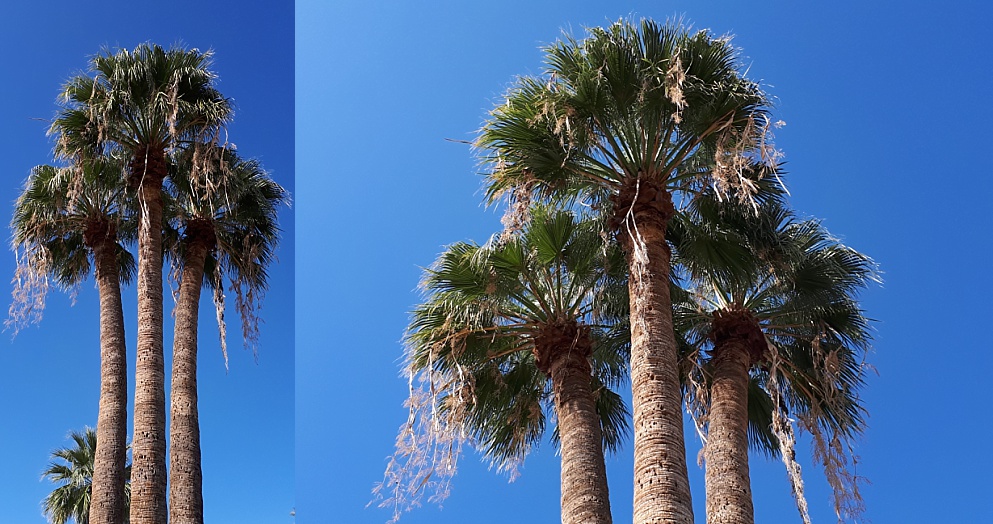 The sky wasn't really becoming ominously, albeit strikingly, bluer — that's some function of the software and filters embedded in my phone camera and where I was standing relative to the sun. I think.
Audible but not visible were the chattering/squeaking rosy-faced lovebirds nesting in these trees. Visible but not photographable were the white-winged doves flitting in and out of other trees along my walk.
Photographable but not in detail, given the shade, were the hibiscus (I think) blooms. Here, the phone's camera produced a result evoking the graphic arts.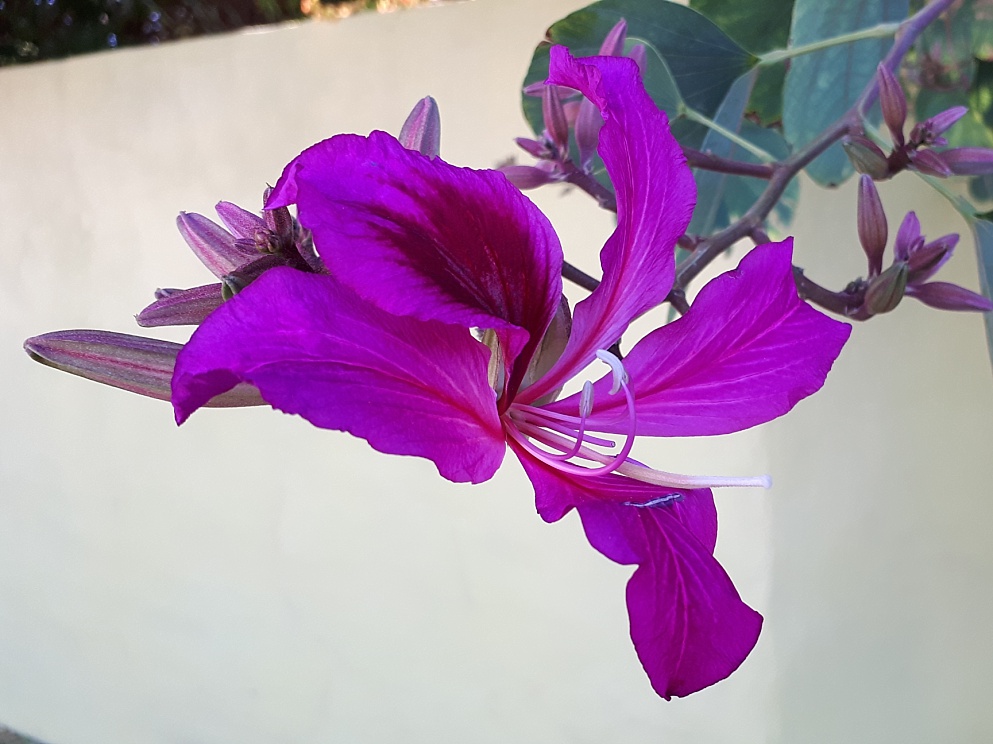 Finally, there is always some sort of humour/humor to be found. Unintentional, I presume.