And for all this, nature is never spent;
There lives the dearest freshness deep down things;
And though the last lights off the black West went
Oh, morning, at the brown brink eastward, springs —
Because the Holy Ghost over the bent
World broods with warm breast and with ah! bright wings.
– God's Grandeur, Gerard Manley Hopkins
This week's trip to Gilbert Water Ranch saw a blue-sky day and several cooperative subjects.
The male avocet flaring his wings.

The green heron flying in the sunlight right in front of me.

The great egret and the great blue heron going from zero to fish-in-mouth in about two seconds.

And the great egret showing why it's called "fishing" not "catching."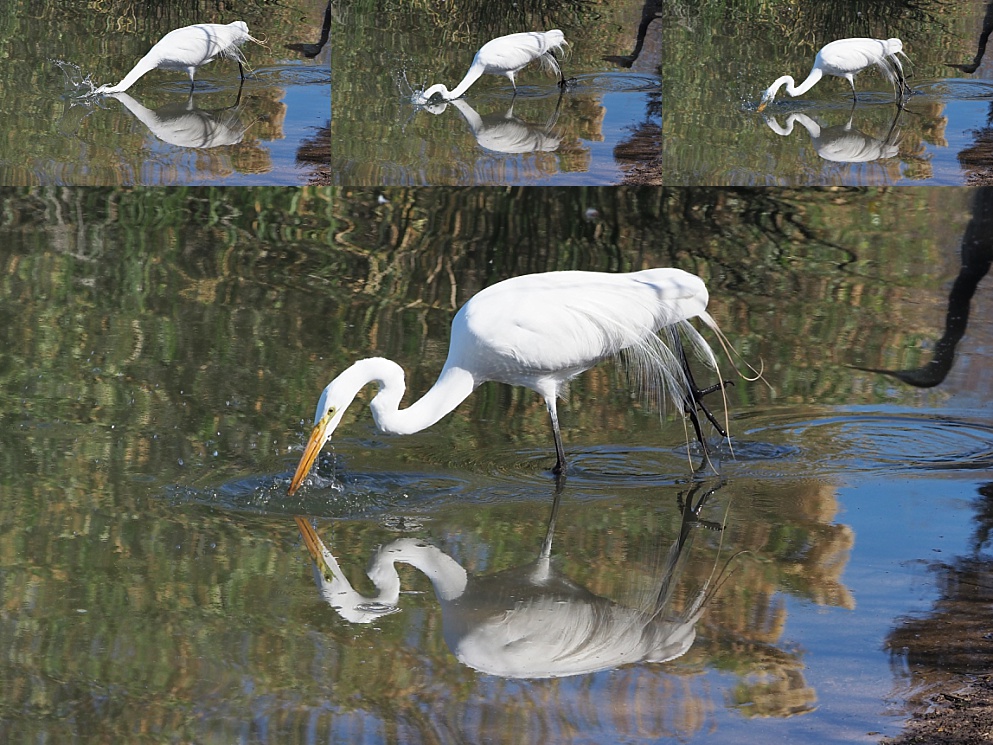 No, nature is never spent. Ah! bright wings.